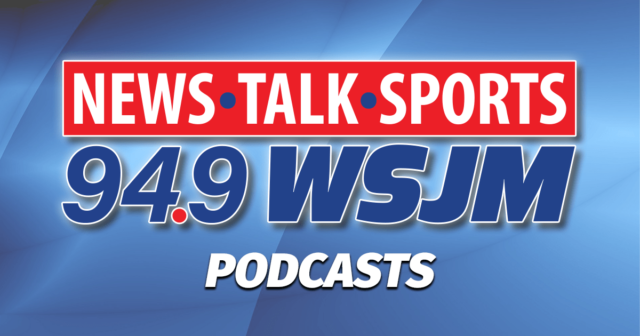 MLB – Major League Baseball – 2021 World Series – Best of 7
Last Night
Atlanta Braves 7, Houston Astros 0                                          (ATL wins 4-2)
Braves 7, Astros 0 – Braves win first World Series title since 1995
The Atlanta Braves have won their first World Series championship since 1995, hammering the Houston Astros 7-0 in Game 6.  Jorge Soler hit his third home run of the Series, a go-ahead three-run drive in the third off Luis Garcia, and Freddie Freeman and Dansby Swanson also connected. Max Fried allowed four hits over six innings for the win. Steadied by 66-year-old manager Brian Snitker, an organization man for four decades, the underdog Braves won the franchise's fourth title, about 9 1/2 months after Hall of Fame slugger Hank Aaron died on Jan. 22 at 86.  The loss left Houston's 72-year-old Dusty Baker still seeking his first title as a manager.  Former Chicago Cub Jorge Soler was voted MVP of the World Series. Soler hit .316 with three home runs and six RBIs. He became the first batter to lead off a World Series with a home run, hit a go-ahead, seventh-inning drive in Game 4 and put the Braves ahead in Game 6.
MLB – Indians begin removing scripted name from stadium scoreboard
The Cleveland Indians have begun removing the scripted logo atop the giant scoreboard at Progressive Field as they transition their name to the Guardians. Crews started dismantling the letters Tuesday, beginning with the "I" on the 80-foot-long sign. It's another step in the offseason change for the Major League Baseball team. The American League franchise had been known as the Indians since 1915 but announced earlier this year it was changing its name in a move prompted by a national reckoning on racist names and symbols. The removal of the letters is expected to take several days. The sing will be placed in storage and evaluate options for a permanent spot for it.
NHL – National Hockey League
Last Night
Montreal Canadiens 3, Detroit Red Wings 1
Canadiens 3, Red Wings 1 – Suzuki, Allen lead Canadiens to 3-0 win over Red Wings
Nick Suzuki had a goal and two assists, Jake Allen stopped 22 shots and the Montreal Canadiens beat the Detroit Red Wings 3-0. Josh Anderson scored his third of the season and Brendan Gallagher added an empty-netter for the Canadiens, who had lost three of their last four — all on the road. Allen got his second shutout of the season and 23rd of his career. Alex Nedeljkovic finished with 39 saves for the Red Wings.
Tonight
Carolina Hurricanes at Chicago Blackhawks, 8:30 p.m.
NHL – Blackhawks hold settlement talks with former player's lawyer
The Chicago Blackhawks have held settlement talks with the attorney for a former player who has sued the team. Kyle Beach accused an assistant coach of sexual assault in 2010 and the team largely ignored the allegations. Susan Loggans, an attorney who representse Beach, says the sides met for about an hour. She says there may be more talks. Loggans also is part of a second lawsuit against the team by a former high school student whom Brad Aldrich was convicted of assaulting in Michigan.
NHL – Cheveldayoff says he was unaware of severity of allegations
Winnipeg Jets GM Kevin Cheveldayoff says he was unaware of the severity of the sexual assault allegations made more than a decade ago against a former Chicago Blackhawks assistant coach. An investigation found Cheveldayoff was among a group of team leaders who discussed the allegations on May 23, 2010. The report released last week stated there was no evidence anything was done about the accusations after the meeting until then-team president John McDonough contacted the Blackhawks' director of human resources on June 14 — a delay that violated the organization's sexual harassment policy. Cheveldayoff, assistant GM and senior director of hockey operations with the Blackhawks at the time, said the allegations were presented as harassment rather than assault.
NBA – National Basketball Association
Last Night
Milwaukee Bucks 117, Detroit Pistons 89
Bucks 117, Pistons 89 – Antetokounmpo leads Bucks in 117-89 rout of Pistons
Giannis Antetokounmpo had 28 points, nine assists and eight rebounds in 27 minutes as the Milwaukee Bucks routed the Detroit Pistons 117-89 on Tuesday. The Bucks (4-4), who ended a three-game losing streak, also saw Pat Connaughton and Jordan Nwora score 16. Jerami Grant led the Pistons with 21 points, but Trey Lyles was the only other player to reach double figures with 13 points. Cade Cunningham, the No. 1 pick in this summer's draft, went 2 for 14 in his second NBA game, including 0-9 from behind the 3-point line.
Tonight
Chicago Bulls at Philadelphia 76ers, 7:00 p.m.
New York Knicks at Indiana Pacers, 7:00 p.m.
NCAAFB – College Football – Week 10
Last Night
Eastern Michigan 52, Toledo 49
Eastern Michigan 52, Toledo 49 – Eastern Michigan beats Toledo to become bowl eligible
Ben Bryant threw for 354 yards and three touchdowns, Hassan Beydoun caught 12 passes for 192 yards and two scores, and Eastern Michigan beat Toledo 52-49 on Tuesday night. Eastern Michigan became bowl eligible for the fourth time in the previous five full seasons, and just the sixth time in program history. Toledo outgained EMU 672-490, but turned it over three times. Toledo entered ranked first in the MAC in scoring defense and second in total defense. Redshirt freshman Dequan Finn was 30 of 45 for 461 yards with three touchdowns and one interception for Toledo.
Tonight
Central Michigan at Western Michigan, 7:00 p.m.
NCAAFB – Party's over: Police seek suspects for damage after MSU game
The fires are out. But the destruction in East Lansing on Halloween weekend could haunt college students and others. Police are asking for the public's help in identifying people responsible for couch and mattress fires and other damage Saturday, after Michigan State won the big football game over Michigan.  East Lansing police shared videos and photos from postgame incidents on Facebook. They include the flipping of a parked vehicle as witnesses cheered.  Police are blunt, saying, "This behavior is not acceptable." Anyone with information can call (517) 319-6834.
NFL – Winless Lions activate OT Taylor Decker off injured reserve
The Detroit Lions have activated offensive tackle Taylor Decker from injured reserve. Detroit also activated defensive end Kevin Strong from injured reserve and waived guard Tommy Kraemer. The Motor City's winless team is idle this week and will potentially have Decker in the lineup on Nov. 14 at Pittsburgh. Decker went on injured reserve just before the season with a finger injury. Detroit selected the former Ohio State player with the No. 16 overall pick in 2016 and he has been one of the few draft picks to pan out for the franchise.
NFL – No shows increasing at Ford Field
The Detroit Lions have a lot of long-suffering fans and they're starting to show their displeasure by simply not showing up for games to watch the NFL's only winless team at Ford Field. First-year coach Dan Campbell doesn't blame them. The Lions announced a crowd of 47,192 on Sunday when they were thoroughly dominated by the Philadelphia Eagles in a 44-6 setback. It was clear that a lot of people with tickets chose not to use them. Detroit is averaging 52,046 tickets sold at home games this season, leading only Washington in attendance numbers per game this season.
NFL – Raiders release WR Henry Ruggs III after fatal Vegas crash
Police in Las Vegas say Raiders wide receiver Henry Ruggs III will face a felony driving under the influence charge after a fiery vehicle crash early today that left a woman dead and Ruggs and his female passenger injured. According to police, Ruggs was driving a Chevrolet Corvette that crashed into the rear of a Toyota Rav4 on a busy thoroughfare several miles west of the Las Vegas Strip. Police say the Toyota caught fire and the driver died.  The Raiders have released Ruggs III just hours before the promising young receiver faced an initial court appearance
Kobe – LA County to pay $2.5M to settle Kobe crash photo lawsuits
Los Angeles County has to pay $2.5 million to two families who lost relatives in last year's helicopter crash that killed Kobe Bryant, his daughter and seven other people. The Board of Supervisors on Tuesday approved a settlement of two federal lawsuits filed by the Altobelli and Mauser families alleging they suffered emotional distress over graphic photographs of the scene that reportedly were taken or shared by Los Angeles County sheriff's deputies and firefighters. A similar lawsuit by Bryant's widow continues. Bryant, his 13-year-old daughter Gianna and the others died in January 2020 when their helicopter crashed in Calabasas west of Los Angeles in foggy weather.
MHSAA – High School Sports
Last Night
Volleyball – District Quarterfinals
Division 4 at Michigan Lutheran
New Buffalo 3, Lake Michigan Catholic 2       (23-25, 25-19, 22-25, 29-27, 15-11)
Tonight
Volleyball – District Semifinals
Division 1 at St. Joseph
Portage Central vs. Portage Northern, 5:30 p.m.
St. Joseph vs. Mattawan, 7:00 p.m.
Division 1 at Battle Creek Central
Sturgis vs. Coldwater, 5:00 p.m.
Battle Creek Central vs. Battle Creek Lakeview, 6:30 p.m.
Division 1 at Byron Center
Byron Center vs. Gull Lake, 5:00 p.m.
Caledonia vs. Kalamazoo Central, 7:00 p.m.
Division 2 at Dowagiac
Niles vs. Coloma, 5:00 p.m.
Dowagiac vs. Edwardsburg, 7:00 p.m.
Division 2 at Allegan
Allegan vs. Paw Paw, 5:00 p.m.
Otsego vs. South Haven, 7:00 p.m.
Division 2 at Three Rivers
Comstock vs. Three Rivers, 5:30 p.m.
Constantine vs. Parchment, 7:00 p.m.
Division 3 at Bridgman
Watervliet vs. Buchanan, 5:00 p.m.
Bridgman vs. Cassopolis, 7:00 p.m.
Division 3 at Lawton
Bangor vs. Bloomingdale, 5:30 p.m.
Decatur vs. Hartford, 7:00 p.m.
Division 3 at Delton-Kellogg
Schoolcraft vs. Kalamazoo Christian, 5:30 p.m.
Delton-Kellogg vs. Galesburg-Augusta, 7:00 p.m.
Division 3 at Quincy
Reading vs. Bronson, 5:30 p.m.
Centreville vs. White Pigeon, 7:00 p.m.
Division 4 at Martin
Watervliet Grace Christian vs. Kalamazoo Heritage, 5:00 p.m.
Gobles vs. Lawrence, 7:00 p.m.
Division 4 at Athens
Mendon vs. Athens, 5:30 p.m.
Marcellus vs. Colon, 7:00 p.m.
Podcast: Play in new window | Download (Duration: 6:13 — 5.7MB) | Embed
Subscribe: Apple Podcasts | Google Podcasts | Spotify | Amazon Music | iHeartRadio | Stitcher | Email | RSS | More