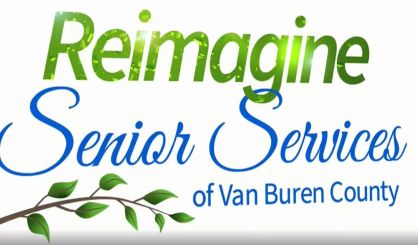 Senior Services of Van Buren County has launched a capital campaign to raise funds for the renovation of the former Village Market in South Haven so it can be turned into a new senior center. Campaign chair Rosalie Plechaty tells WSJM News the 48,000 square foot building will allow for a variety of amenities.
"It's going to include everything from the dining that our seniors are used to to pickleball courts to a theater to classrooms to a walking path," Plechaty said. "It's everything that was at the previous place, but times ten."
There's a pharmacy on site and Plechaty says better access will be possible once the new center is finished.
"It's going to be accessible to the community after hours and on weekends. It's got a commercial kitchen where they will be making the lunches and the food for all of the seven sites, which is a huge addition for Senior Services."
Plechaty says the building was essentially donated to Senior Services of Van Buren County, creating a unique opportunity for a new center. The capital campaign is aiming for $3.5 million to complete the overall project. Work is already underway at the site and an open house is planned for October 23 from 10 a.m. to 12 p.m. You can learn more and donate at SeniorServices-VBC.org.