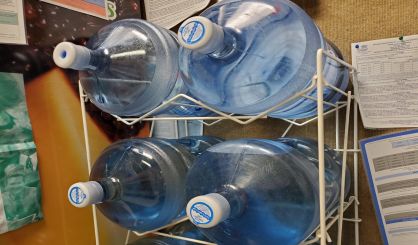 Michigan Attorney General Dana Nessel has issued a consumer alert to Benton Harbor residents about bottled water and price gouging. The attorney general's office told us more:
Michigan Attorney General Dana Nessel is issuing this warning to residents in Benton Harbor and the surrounding areas to be on the look-out for price gouging, particularly of bottled water.
With concerns growing over lead contaminated drinking water in Benton Harbor, health officials are advising residents to use bottled water for drinking, cooking, teeth brushing, and mixing baby formula.
This has created new concerns over potential price-gouging of bottled water being sold in Benton Harbor and surrounding areas. The demand for bottled water has created an opportunity for local retailers to take unfair advantage of consumers who need to be able to buy affordable product.
If you believe a retailer is charging a price "grossly in excess" of what others are charging for similar goods or services, contact the Attorney General's Consumer Protection Division at 877-765-8388 or file an online complaint.