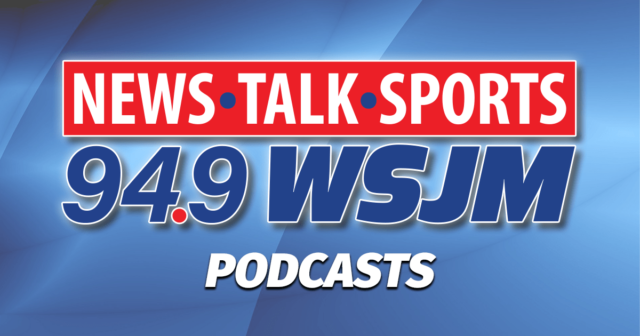 MLB – Major League Baseball – Division Series – (Best of 5)
Yesterday
Houston Astros 10, Chicago White Sox 1                                   (HOU wins 3-1)
Atlanta Braves 5, Milwaukee Brewers 4                                      (ATL wins 3-1)
Los Angeles Dodgers 7, San Francisco Giants 2                          (Series tied 2-2)
Astros 10, White Sox 1 – Altuve, Astros going back to ALCS after routing White Sox
Jose Altuve hit a three-run homer and scored four times, and the Houston Astros eliminated the Chicago White Sox with a 10-1 victory in Game 4 of their AL Division Series. Carlos Correa and Alex Bregman each hit a two-run double as the Astros advanced to the AL Championship Series for the fifth straight year, bouncing back from Sunday night's 12-6 loss with their usual relentless brand of baseball. Michael Brantley had three hits and two RBIs.
Braves 5, Brewers 4 – Bats finally wake up but Hader falters, Brewers eliminated
The Atlanta Braves won their NL Division Series by beating Milwaukee, 5-4 on Freddie Freeman's solo homer with two out in the eighth. Atlanta trailed 2-0 in the fourth and 4-2 in the fifth before beating Milwaukee for the third straight game since a series-opening loss. The Braves posted two shutouts and allowed just six runs the entire series.
Dodgers 7, Giants 2 – Dodgers beat Giants 7-2, force decisive Game 5 in NLDS
The Los Angeles Dodgers stayed alive with a 7-2 win over the San Francisco Giants. Mookie Betts was 2-for-4 with three RBIs, including a two-run homer that put the Dodgers ahead, 4-0 in the fourth inning. Will Smith capped the scoring with a two-run blast in the eighth.
Today
No games today
MLB – La Russa-led White Sox make another early October exit
Hall of Fame manager Tony La Russa and the Chicago White Sox had their sights set on advancing in the playoffs after running away with the AL Central. Their season came to an emphatic end with a 10-1 loss to AL West champion Houston in Game 4 of a Division Series that wasn't close. They never got the pitching and only occasionally got the hitting that carried them to their first division championship in 13 years and gave them back-to-back playoff appearances for the first time. And after getting knocked out by Oakland in the wild-card round last year, they bowed out in humbling fashion against the Astros.
NHL – National Hockey League – Season Opener
Last Night
Pittsburgh Penguins 6, Tampa Bay Lightning 2
Vegas Golden Knights 4, Seattle Kraken 3
Tonight
Chicago Blackhawks at Colorado Avalanche, 10:00 p.m.
NHL – NHL commissioner Bettman says just 4 players unvaccinated
NHL commissioner Gary Bettman said the league has only four unvaccinated players as it opens up the 2021-22 season. Bettman said NHL officials and all the personnel that come into contact with the players are vaccinated. One of the four unvaccinated players is Detroit Red Wings forward Tyler Bertuzzi.  Bettman was in attendance for the regular-season opener between the back to back Stanley Cup champion Tampa Bay Lightning and the Pittsburgh Penguins.  The Lightning have expressed a continuing interest in hosting an outdoor game but Bettman said the weather in Florida remains a challenge to pulling it off.
NHL – Avalanche star Nathan MacKinnon to miss opener with COVID-19
The Colorado Avalanche will open their season without Nathan McKinnon. The star center has tested positive for COVID-19. The earliest he might return is Saturday when the Avalanche host the St. Louis Blues. General manager Joe Sakic says the team is 100% vaccinated and that McKinnon doesn't have any symptoms and is feeling well. Avalanche coach Jared Bednar has been in the NHL's COVID-19 protocol since last week and is expected back on the bench this weekend.
NFL – Lions C Frank Ragnow has season-ending toe injury
A person familiar with the situation says Detroit Lions standout center Frank Ragnow has a season-ending toe injury that requires surgery. The person spoke Tuesday on condition of anonymity because the team had not provided an update on Ragnow's condition. Ragnow was hurt earlier this month at Chicago after he snapped the ball off quarterback Jared Goff and into the hands of Bears defensive lineman Bilal Nichols. Ragnow went on injured reserve last week and center Evan Brown made the first start of his three-year, four-team NFL career last Sunday at Minnesota. The Lions host the Cincinnati Bengals on Sunday.
NFL – Buccaneers remove Jon Gruden from franchise's Ring of Honor
The Tampa Bay Buccaneers have removed Super Bowl-winning coach Jon Gruden from the team's Ring of Honor at Raymond James Stadium. Gruden, who resigned as coach of the Las Vegas Raiders following the discovery of emails he sent containing racist, homophobic and misogynistic comments, led the Bucs from 2002 through 2008. In addition to winning the NFL title in his first season with Tampa Bay, Gruden's 57-55 record over seven seasons make him the winningest coach in team history. The Bucs said in a statement that while the team acknowledges Gruden's contributions on the field "his actions go against our core values as an organization."
NFL – NFL picks 3 German cities to bid for regular-season game
The NFL has selected the cities Düsseldorf, Frankfurt and Munich to enter a final bidding stage to host a regular-season game in Germany. Next season is the target for Germany to host its first game though it could also debut in 2023 because of potential scheduling conflicts with soccer's World Cup in Qatar. The NFL says the three cities have been invited to proceed to the "candidate phase" of the process. The cities will now "participate in deeper conversations about staging games in Germany." The NFL has played 29 regular-season games in London since 2007.
WNBA – Women's National Basketball Association Finals – Best of 5
Yesterday
Chicago Sky at Phoenix Mercury, 9:00 p.m.                                 (CHI leads 1-0)
NBA – National Basketball Association Preseason
Tonight
Memphis Grizzlies at Indiana Pacers, 7:00 p.m.
Detroit Pistons at New York Knicks, 7:30 p.m.
NBA – Nets won't play Irving until he meets vaccine requirement
The Brooklyn Nets have announced that All-Star guard Kyrie Irving will not play or practice with the team until he can be a full participant, ending the idea that he would play in only road games.  Under a New York mandate, professional athletes playing for a team in the city have to be vaccinated against COVID-19 to play or practice in public venues. Asked if Irving was vaccinated, Marks said: "If he was vaccinated, we wouldn't be having this discussion. I think that's probably pretty clear."  Irving had rarely been with the team in New York. He wasn't even eligible to practice with the Nets in New York until Friday, when the city told the team that its training facility was considered a private venue.
NJCAA – Junior College Sports
Last Night
Women's Volleyball
Grand Rapids Community College 3, Lake Michigan College 0
Tonight
Women's Soccer
Lake Michigan College at Jackson College, 2:00 p.m.
Women's Volleyball
Lake Michigan College at Jackson College, 4:00 p.m.
MHSAA – High School Sports
Last Night
Girls Volleyball
Michigan Lutheran 3, Watervliet Grace Christian 0
Howardsville Christian 3, Lawrence 0
Today
Girls Volleyball
St. Joseph at Kalamazoo Central, 6:30 p.m.
New Buffalo at Benton Harbor, 6:00 p.m.
Brandywine at Berrien Springs, 6:00 p.m.
Bridgman at South Haven, 6:00 p.m.
Eau Claire at Michigan Lutheran, 6:30 p.m.
Lake Michigan Catholic at River Valley, 6:00 p.m.
Covert at Watervliet Grace Christian, 6:00 p.m.
Decatur at White Pigeon, 7:00 p.m.
Portage Central at Battle Creek Lakeview, 6:30 p.m.
Boys Soccer – Districts
Division 1 at Okemos (Round 1 at local sites)
Grand Ledge at Kalamazoo Central, 6:00 p.m.
Holt at East Lansing, 7:00 p.m.
Division 2 at Allegan (Round 1 at local sites)
Zeeland East at Allegan, 6:00 p.m.
Otsego at Plainwell, 5:30 p.m.
Division 2 at Gull Lake (Round 1 at local sites)
Eaton Rapids at Battle Creek Pennfield, 6:00 p.m.
Division 2 at Coldwater (Round 1 at local sites)
Harper Creek at Sturgis, 6:00 p.m.
Parma Western at Coldwater, 6:00 p.m.
Division 3 at Dowagiac (Round 1 at local sites)
Brandywine at Buchanan, 5:00 p.m.
Berrien Springs at South Haven, 6:00 p.m.
Coloma at Watervliet, (Moved to Friday)
Division 3 at Fennville (Round 1 at local sites)
Hopkins at G.R. Covenant Christian, 4:30 p.m.
Wyoming Lee at Fennville, 6:00 p.m.
Division 3 at Delton-Kellogg (Round 1 at local sites)
Delton-Kellogg at Comstock, 6:00 p.m.
Quincy at Olivet, 5:30 p.m.
Division 4 at Kalamazoo Hackett (Round 1 at local sites)
Kalamazoo Christian at Battle Creek Calhoun Christian, 5:00 p.m.
Podcast: Play in new window | Download (Duration: 3:01 — 2.8MB) | Embed
Subscribe: Apple Podcasts | Spotify | Stitcher | Email | RSS | More