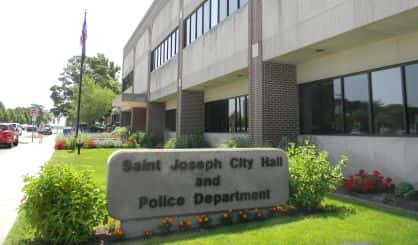 The St. Joseph City Commission has awarded a contract to B& Z Construction to replace lead water service lines around the community. St. Joseph City Engineer Tim Zebell told commissioners Monday the 2022 project will replace lead and galvanized lines near properties where testing found results near or above the acceptable level for lead. He told WSJM News the lead lines were installed as the city developed, and as it does various infrastructure projects, it has to replace those lines that will no longer meet changing state standards.
"Basically, we have a lot of services, because the city was built out a long time ago, that are lead from the main to the curb stop," Zebell said. "We don't have – I won't say there's none – but we haven't encountered any or very little lead on the property owner's side. However, we have encountered a lot of galvanized pipe, and the state considers galvanized pipe lead because it corrodes and it can collect sediment and lead particles and all of that sort of thing."
B&Z's bid to handle the line replacements next year was for $564,000, the lowest bid received. The locations of the lines being replaced are all over the city, and there are 63 of them total. Zebell asks residents who are contacted by the city as it seeks to check for lead to respond in a timely manner.