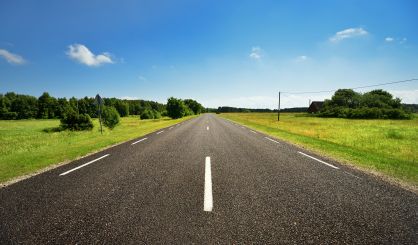 Volunteers will be lining highways around Michigan this coming weekend as the next Adopt a Highway cleanup effort. The Michigan Department of Transportation says teams will pick up trash along roads from Saturday through the following Sunday. MDOT spokesperson Dan Weingarten told us earlier this year the Adopt a Highway program started in 1990.
"We've had as many as close to 3,000 groups over the years, and they pick up about 6,3000 miles of highway each year," Weingarten said. "We just ask that the crew members are at least 12 years old, and that if you do have younger people in your group, the group does have to include an adult to supervise the children."
Beginning Saturday, volunteers wearing high-visibility, yellow-green safety vests will clear up their adopted stretches of highway. MDOT provides free vests and trash bags, and arranges to haul away the trash. Weingarten says drivers are asked to be cautious around the teams. Sections of highway are still available for adoption. Interested groups should check the MDOT Adopt-A-Highway website at Michigan.gov/AdoptAHighway.