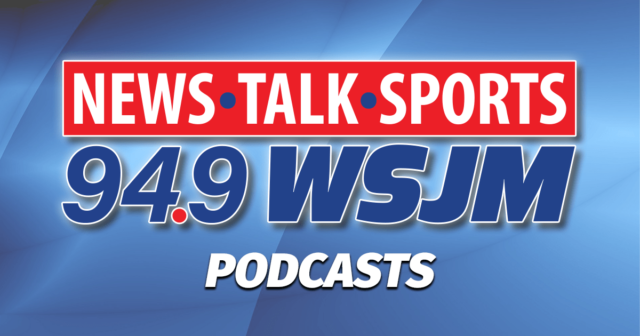 MLB – Major League Baseball
Yesterday
Detroit Tigers 1, Milwaukee Brewers 0 – 11 Innings
Chicago Cubs 6, Philadelphia Phillies 1
Chicago White Sox 9, Los Angeles Angels 3
Tigers 1, Brewers 0 – F/11 – Hill hits game-winning double in 11th, Tigers beat Brewers
Derek Hill hit a leadoff RBI double in the 11th inning, giving the Detroit Tigers a 1-0 win over the Milwaukee Brewers. The Brewers loaded the bases with one out against Bryan Garcia (2-1) in the 11th before Christian Yelich grounded into an inning-ending double play. Hill fell behind 0-2 while trying to bunt Victor Reyes to third, then lined Hunter Strickland's next pitch into right-center for a game-winning double. The loss ended Milwaukee's five-game win streak.
Cubs 6, Phillies 3 – Wisdom, Rivas homer as Cubs beat fading Phillies 6-3
Patrick Wisdom and Alfonso Rivas hit back-to-back homers for the Chicago Cubs in a 6-3 win over the Philadelphia Phillies. The Phillies have lost six of seven games. Wilson Contreras led off the fifth inning with a single, Wisdom hit his 26th homer of the year, and Rivas followed with the first of his big league career. It was 3-1 on 12 pitches. Adrian Sampson gave up two runs in five innings for the win. The Phillies have not made the playoffs since 2011.
White Sox 9, Angels 3 – Sheets, White Sox beat Angels 9-3 in Maddon's Chicago return
Rookie Gavin Sheets hit a long three-run homer and had four RBIs in his first three-hit game, and the White Sox beat the Los Angeles Angels 9-3 in Joe Maddon's first game back in Chicago. Sheets hit a go-ahead single in the second inning off Packy Naughton and made it 6-1 with a three-run homer in the third. He narrowly missed a second home run when he doubled to the right-field wall in the fifth. Maddon managed the Cubs for five years, leading them to a World Series title in 2016 that ended the team's 108-year championship drought.
Today
Milwaukee Brewers at Detroit Tigers, 1:10 p.m.                  WSJM-FM 94.9/103.7 Cosy-FM 12:50
Chicago Cubs at Philadelphia Phillies, 7:05 p.m.
Los Angeles Angels at Chicago White Sox, 8:10 p.m.
MLB – AP source: Seattle Mariners to host 2023 MLB All-Star Game
A person familiar with the decision tells The Associated Press that the Seattle Mariners will host baseball's 2023 All-Star Game at T-Mobile Park. The team announced a news conference for Thursday at Seattle's Space Needle with baseball Commissioner Rob Manfred. The person, speaking on condition of anonymity because the subject was not announced, said the subject was the 2023 All-Star Game. Seattle will host the All-Stars for the third time. The ballpark was the site of the American League's 4-1 victory in 2001. The 1979 All-Star Game was at the old Kingdome.
MLB – White Sox reinstate Giolito, Anderson in flurry of moves
The AL-Central leading Chicago White Sox have reinstated right-hander Lucas Giolito and All-Star shortstop Tim Anderson from the 10-day injured list. Both were in the lineup for Tuesday night's game against the Los Angeles Angels. Giolito was set to take the mound for the first time since Aug. 31, when he suffered a strained left hamstring against Pittsburgh. He's 9-9 with a 3.69 ERA this season. Anderson is in the leadoff slot after being out since Aug. 28, also with a left hamstring strain.
MLB – Royals evaluate stadium options, downtown ballpark possible
The Kansas City Royals are evaluating options for once their lease expires at Kauffman Stadium. Owner John Sherman says a new downtown ballpark is a possibility. The Royals are tied to the 53-year-old stadium until 2031 under terms of a public-private partnership. The team must make a decision in the next couple of years to look elsewhere or press on with more renovations at Truman Sports Complex, which is also home to Arrowhead Stadium and the Kansas City Chiefs.
NFL – AP source: 6 Saints coaches have positive COVID-19 tests
Two people familiar with the situation say six unidentified members of the New Orleans Saints coaching staff, one player and another employee have tested positive for COVID-19. The people spoke with The Associated Press on Tuesday on condition of anonymity because the team and NFL have not announced the test results. The people say the entire coaching staff had been vaccinated. The Saints on Tuesday also placed receiver Michael Thomas on the club's COVID-19 reserve list. Thomas already was unavailable to play the first six games after starting the regular season on the club's physically unable to perform list.
NFL – NFL's opening week averages 17.4 million on TV
The NFL's kickoff weekend ended up having the second-highest TV ratings for Week 1 over the past five seasons. The 16 games averaged 17.4 million viewers on television and digital properties. That is a 7% increase over last season and nearly equal to 2019, which averaged 17.6 million and remains the highest since 2017. The numbers were likely to increase after last season was played during the pandemic, with empty stadiums presenting a strange viewing dynamic, and many people's viewing habits changing.
NFL – Buffalo Bills to require proof of vaccination from fans
The Buffalo Bills have joined the Las Vegas Raiders as only the NFL teams to require proof of vaccination against COVID-19 for all fans over 12. The rules will be the same for Buffalo Sabres games when the NHL season gets underway next month. Unvaccinated fans were allowed to attend the Bills' first home game, Sept. 12, but were supposed to wear masks. Many fans say they saw little enforcement. Erie County officials say the policy shift was a joint decision between the county and teams' owners. There's no option to gain entry with a negative virus test instead, as allowed by the Saints and Seahawks.
NCAAFB – Big Ten coaches have a balancing act with redshirting rule
Jim Harbaugh has a lot on his plate as the coach at Michigan. He still personally handles how the program uses the four-game redshirt rule for each player potentially eligible to get another season. College football players are allowed to compete in up to four games and still qualify for a redshirt season under NCAA rules in place since 2018. That still lets them keep four years of eligibility. Like a lot of things during the pandemic, decisions on redshirts have become more complex.
WNBA – Women's National Basketball Association
Tonight
Atlanta Dream 85, Indiana Fever 78
Dream 85, Fever 78 – Hayes scores season-high 31 to lead Atlanta past Indiana
Tiffany Hayes scored a season-high 31 points, Courtney Williams had 15 points and 11 rebounds and the Atlanta Dream beat the Indiana Fever 85-78 for coach Darius Taylor's first home victory. Hayes scored 15 points in the third quarter as Atlanta turned a 43-39 halftime deficit into a 66-61 lead entering the fourth. Hayes finished 11 of 18 from the field, including 5 of 6 from 3-point range. Candice Dupree also scored 15 points for Atlanta. Monique Billings added 11 points and Elizabeth Williams blocked five shots. Kelsey Mitchell led five starters in double figures with 18 points for Indiana.
WNBA – Teams battle for playoff positioning in WNBA's final week
The WNBA enters the final week of the regular season with many playoff positions still to be decided as well as the final postseason berth. There is also the other end of the spectrum, the chase for the best odds at winning the draft lottery. One thing for certain is that Connecticut, the top team in The Associated Press power poll, has locked up homecourt advantage throughout the playoffs.
NBA – NBA goes ahead with plan to test unvaccinated players often
For NBA players, the scenario this season is simple: Get vaccinated or get tested, and often. The league told its teams on Tuesday that it is going ahead with a plan where those who are fully vaccinated against the coronavirus will not need to submit to regular testing. Those who are unvaccinated will undergo rigorous testing. They be tested once practice or travel days, and at least once on game days. The NBA players' union has not mandated that players be vaccinated. League and team employees who will be in the vicinity of players during games will be required to be vaccinated.
NHL – Turner Sports announces NHL game, studio teams for season
Liam McHugh, Keith Jones and Anson Carter are joining Turner Sports' NHL coverage. McHugh and Jones are coming over from NBC, which will not be carrying NHL games for the first time since 2004 after Turner and ESPN won the rights earlier this year. McHugh will host the studio coverage.  Jones will be an ice-level analyst for select games. The first games on TNT will be on Oct. 13 when the New York Rangers face the Washington Capitals and Chicago Blackhawks take on  the Colorado Avalanche.
NASCAR – NASCAR shifts season-opening exhibition to L.A. Coliseum
NASCAR will open the 2022 season inside Los Angeles Memorial Coliseum in one of the biggest shakeups to its schedule in years. The annual exhibition Clash has been held at Daytona International Speedway since 1979. But it will shift to Los Angeles next year. The invitation-only race was always the kickoff to competitive NASCAR racing and held the week before the season-opening Daytona 500. The 2022 race will be held Feb. 6, one week after the Super Bowl and two weeks before the Daytona 500. The race will be inside the stadium on a temporary, quarter-mile, asphalt track.
Soccer – US Soccer says it has offered men, women identical contracts
The U.S. Soccer Federation says it has offered identical contract proposals to the players' associations for the men's and women's national teams, and the governing body said it would refuse to agree to a deal in which World Cup prize money is not equalized. The unions for the men and women are separate. Under federal labor law, they have no obligation to bargain jointly or to agree to similar terms. The men's contract expired in December 2018. The women's agreement runs through this December.
Soccer – Brazilian soccer great Pelé leaves intensive care
Retired Brazilian soccer star Pelé has been moved out of intensive care at a Sao Paulo hospital as he continues to recover from surgery to remove a tumor from his colon. Hospital Albert Einstein says the 80-year-old is in good clinical condition and will continue recovering in his regular room at the facility. Pelé had been expected to leave intensive care last week. Pelé says on Instagram that he feels great after leaving intensive care. Pelé won the 1958, 1962 and 1970 World Cups, and remains Brazil's all-time leading scorer with 77 goals in 92 matches.
Golf – Cantlay wins PGA Tour player of the year award over Rahm
Patrick Cantlay is the players' choice as PGA Tour player of the year. It's another big step for the 29-year-old from California.  Cantlay was the No. 1 amateur in the world who once shot 60 on the PGA Tour while in college. Then he was out for three years with a back injury that nearly ended his career. And now he has the Jack Nicklaus Award after a vote of the players.  The PGA Tour does not release vote totals or even say how many players voted. Cantlay presumably won the award in a tight race with Jon Rahm.
MILB – Minor League Baseball – High-A Central
Last Night
West Michigan Whitecaps at Lansing Lugnuts, PPD to 9/15
Wisconsin Timber Rattlers 6, Great Lakes Loons 3
Quad Cities River Bandits 5, South Bend Cubs 4
Tonight
West Michigan Whitecaps at Lansing Lugnuts, 5:30 p.m. (Doubleheader)
Wisconsin Timber Rattlers at Great Lakes Loons, 7:05 p.m.
South Bend Cubs at Quad Cities River Bandits, 7:30 p.m.
NJCAA – Junior College Athletics
Last Night
Women's Volleyball
Glen Oaks Community College 3, Lake Michigan College 1
Today
Women's Soccer
Jackson College at Lake Michigan College, 2:00 p.m.
Men's Soccer
Jackson College at Lake Michigan College, 4:00 p.m.
MHSAA – High School Sports
Last Night
Boys Soccer
St. Joseph 1, Mattawan 0
Lakeshore 6, Battle Creek Central 1
South Haven 3, Niles 0
Portage Northern 2, Battle Creek Lakeview 0
Gull Lake 5, Kalamazoo Loy Norrix 1
Kalamazoo Central at Portage Central, PPD to 9/15
Volleyball
Decatur 3, Marcellus 0
Kalamazoo Hackett 3, Coloma 1
Comstock 3, Hartford 2
Watervliet 3, Saugatuck 2
Kalamazoo Christian 3, Parchment 0
Girls Swimming and Diving
St. Joseph 99, Mattawan 87
Tonight
Boys Soccer
Michigan Lutheran at Bridgman, 3:30 p.m.
Berrien Springs at Buchanan, 6:00 p.m.
Brandywine at South Haven, 6:30 p.m.
Coloma at Watervliet, 7:00 p.m.
Allegan at Dowagiac, 5:30 p.m.
Niles at Otsego, 6:30 p.m.
Edwardsburg at Paw Paw, 6:30 p.m.
Three Rivers at Sturgis, 6:30 p.m.
Plainwell at Vicksburg, 6:30 p.m.
Comstock at Cassopolis, 5:00 p.m.
Bangor at Hartford, 5:00 p.m.
Kalamazoo Hackett at Kalamazoo Christian, 5:00 p.m.
Kalamazoo Central at Portage Central, 6:30 p.m.
Delton-Kellogg at Schoolcraft, 5:00 p.m.
Volleyball
St. Joseph at Mattawan, 6:30 p.m.
Lakeshore at Kalamazoo Central, 6:30 p.m.
Countryside at Lake Michigan Catholic, 6:30 p.m.
South Haven at Otsego, 6:30 p.m.
Brandywine at Buchanan, 6:00 p.m.
River Valley at Lawrence, 6:00 p.m.
Portage Northern at Portage Central, 6:30 p.m.
B. C. Lakeview at B. C. Central, 6:30 p.m.
Kalamazoo Loy Norrix at Gull Lake, 6:30 p.m.
Boys Tennis
Buchanan at Bridgman, 4:30 p.m.
Berrien Springs at Brandywine, 4:30 p.m.
Podcast: Play in new window | Download (Duration: 2:51 — 2.6MB) | Embed
Subscribe: Apple Podcasts | Spotify | Stitcher | Email | RSS | More