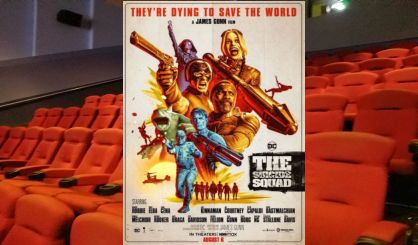 Flick Pick is a podcast about movies. In today's episode, Andrew Green reviews The Suicide Squad. It's the latest DC Comics movie.
2016's Suicide Squad was a disappointment, and so now Warner Brothers has done a redo by essentially making the same movie again, only better.
Did Andrew find the new Suicide Squad to be better enough to justify watching? Scroll down and click the Play icon with this action packed edition of Flick Pick!
Click here to listen to additional episodes of Flick Pick.
Podcast: Play in new window | Download (Duration: 4:23 — 4.0MB) | Embed
Subscribe: Apple Podcasts | Google Podcasts | Spotify | Amazon Music | iHeartRadio | Stitcher | Email | RSS | More