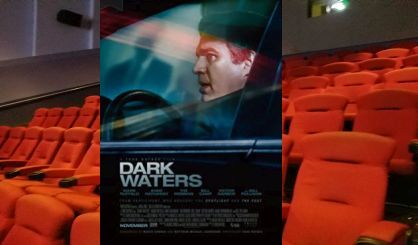 Flick Pick is a podcast about movies. In today's episode, Andrew Green reviews Dark Waters, a movie that came out in 2019.
Starring Mark Ruffalo, Dark Waters is about the lengthy battle to hold a chemical company accountable for its poisoning of the water supply in a small town in West Virginia. This is a true story.
Did Dark Waters get Andrew Green so riled up that he hugged a tree, or does he side with the evil chemical company? With Andrew, you never know.
Scroll down and click the Play icon to find out in this environmentally safe edition of Flick Pick!
Click here to listen to additional episodes of Flick Pick.