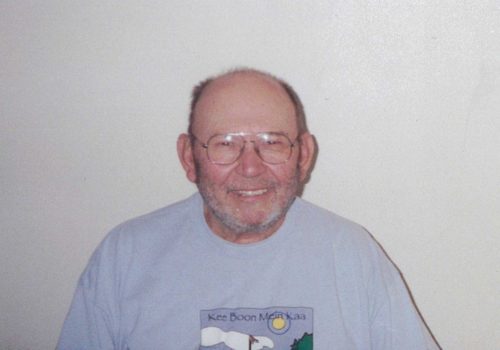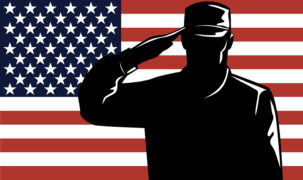 Jerold L. "Bubba" Wentland, 81, of Benton Harbor, went to meet his Lord & Savior Jesus Christ, Saturday, May 2, 2020 at Royalton Manor in St. Joseph as a result of a battle with Alzheimer's Disease.
Graveside Military Rites will be conducted by the North Berrien Military Rites Team, 11:00 A.M. Friday, June 25, 2021 at Spring Run Cemetery in Scottdale.  Friends may visit with the family from 10:00 until 11:00 A.M. Friday at Scottdale United Methodist Church. In lieu of flowers, memorial donations in Jerold's name may be made to Scottdale United Methodist Church.  Those wishing to sign Jerold's Memory Book online may do so at www.starks-menchinger.com.
Jerold was born October 22, 1938 in St. Joseph to Nelson & Elsie (Patzer) Wentland.  He graduated from St. Joseph High School, Class of 1956.  Jerold served his country in the US Army & Army Reserve.  Following his military service, he served as a mail carrier for St. Joseph Post Office, retiring in 1993 after thirty-two years.  He was a volunteer for many years for Benton Township Fire Department.  Jerold was an active member of Scottdale United Methodist Church where he served as a trustee, worked on the pancake breakfasts, salad luncheons & spaghetti dinners, oversaw the fellowship hall and operated the elevator.  Jerold was known for his love of the outdoors.  He enjoyed walleye fishing, hunting turkey, goose, duck, deer, elk & buffalo, & trapping beaver, fox, mink, otter & snapping turtle.  Jerold was a supporter of the Native Americans and a member of the NRA, Ducks Unlimited, Rocky Mountain Elk Foundation, National Wild Turkey Federation and the local Berrien Co. Trophy Toms, and several other outdoor/hunting groups.  Jerold always had the time to talk with and teach others from his vast knowledge of hunting, fishing & trapping.
Jerold is survived by his son Jerold N. "Jerry" Wentland of Benton Harbor; his sister Karen (Steven) Burke of Moriarty, NM; his canine "Buddy Pal" Diesel; several nieces & nephews; and friends too numerous to mention.  He was preceded in death by his parents, and his brother Neil F. Wentland in 1992.
The family would like to thank Royalton Manor, Caring Circle Hospice & Private Duty Home Healthcare for the excellent care they afforded to Jerald through his illness.
Posted On: Friday, June 18, 2021 1:07 PM