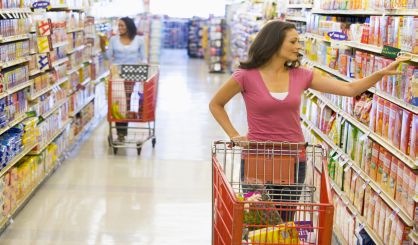 The United Way of Southwest Michigan has launched a summer food drive. Spokesperson Jennifer Tomshack tells WSJM News Summer Stock Up is intended to help local food pantries continue their mission during a lull period.
"People are more apt to give during the winter holidays, so their shelves are well stocked through the winter months, which is great, but come June, it can be a little lean," Tomshack said.
Tomshack says this is a statewide effort with United Ways throughout Michigan collecting food thanks to support from Kellogg. There are several drop off sites where you can bring by items that might be sitting in your cupboard. Or…
"If you want to go and buy things, we have a list at our website of particular stores where you can buy the items and then just drop them in the bins at the front of the store throughout the month of June."
We have a list of the drop off sites below. The drive is going on all month, and you can find out more at UWSM.org/Summer-Stock-Up.
Drop-off locations and dates/times:
Buy items and drop them off at one of these three locations on June 24, 8 a.m. – 6 p.m.
· Freshwater Community Church – Common Area
600 E. Michigan Ave., Paw Paw, MI 49079
· First Church of God – Life Center
2627 Niles Ave., St. Joseph, MI 49085
· Berrien County Youth Fair – Youth Memorial Building
9122 US HWY 31, Berrien Springs, MI 49103
Shop at one of these locations and drop your items in the bin at the front of the store-throughout the month of June.
· Harding's Friendly Market
14 W. Monroe St., Bangor, MI 49013
· Dollar General
33933 M-140, Covert, MI 49043
· Village Market
108 E. Delaware St., Decatur, MI 49045
· Village Market
407 S. State St., Gobles, MI 49055
· Harding's Friendly Market
10 N. Center St., Hartford, MI 49057
· Family Fare
847 S. Kalamazoo St., Paw Paw, MI 49079
· Martin's Super Market
5637 Cleveland Ave., Stevensville, MI 49127