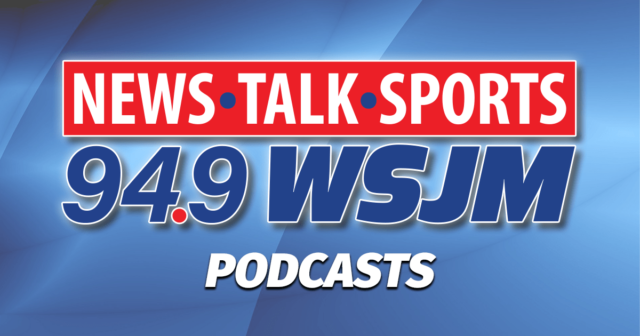 MLB – Major League Baseball
Last Night
Detroit Tigers 10, Milwaukee Brewers 7
Cleveland Indians 6, Chicago White Sox 5
Chicago Cubs 4, San Diego Padres 3
Tigers 10, Brewers 7 – Haase, Schoop each homer twice as Tigers beat Brewers 10-7
Eric Haase and Jonathan Schoop each hit two home runs, Miguel Cabrera had three RBI and the previously light-hitting Detroit Tigers beat the Milwaukee Brewers 10-7, ending Milwaukee's five-game winning streak. Milwaukee's Kolten Wong and Tyrone Taylor also hit two homers apiece in a game that saw nine home runs.
Indians 6, White Sox 5 – Abreu grounds out with bases loaded, Indians hold off Chisox
AL MVP Jose Abreu grounded out with the bases loaded to blunt a ninth-inning rally against Cleveland closer James Karinchak, giving Shane Bieber and the Indians a 6-5 win over the Chicago White Sox. Bieber allowed two earned runs in seven innings, striking out seven to beat the AL Central-leading White Sox for the second time this season. Down 6-3 in the ninth, Chicago scored twice as Zack Collins and Nick Madrigal hit RBI singles off Karinchak. A walk loaded the bases for Abreu, who grounded out to shortstop.
Cubs 4, Padres 3 – Wisdom, Contreras HR as surging Cubs top Padres
Patrick Wisdom hit his third homer in two games, Willson Contreras also went deep and the surging Chicago Cubs beat San Diego 4-3. He hit a fly to left field in the sixth inning and was replaced at shortstop in the bottom half by Ha-Seong Kim. The NL Central-leading Cubs won for the eighth time in nine games and kept up their strong play coming off a 19-8 May. Wisdom, who homered twice in Monday's win, and Contreras each hit a long two-run drive against Ryan Weathers. Victor Caratini and Tommy Pham homered against winner Kyle Hendricks.
Today
Chicago White Sox at Cleveland Indians, 1:10 p.m.
San Diego Padres at Chicago Cubs, 2:20 p.m.
Tigers are off
NHL – 2021 NHL Stanley Cup Playoffs – Round 2 – Best of 7
Last Night
Tampa Bay Lightning 2, Carolina Hurricanes 1                            (TBL leads 2-0)
Tonight
Montreal Canadiens at Winnipeg Jets, 7:30 p.m.                          (Game 1)
Vegas Golden Knights at Colorado Avalanche, 10:00 p.m.           (COL leads 1-0)
WNBA – Women's National Basketball Association
Last Night
Phoenix Mercury 84, Chicago Sky 83
Seattle Storm 88, Indiana Fever 73
Mercury 84, Sky 83 – Nurse hits game-winning 3 a step inside half-court line
Kia Nurse sank a 3-pointer a step inside the half-court line as time expired and the Phoenix Mercury closed on a 14-3 run to beat the Chicago Sky 84-83. Phoenix trailed 80-70 with 3:37 to play, but Chicago would not make another field goal the rest of the way. Megan Walker made two free throws with 29.9 seconds left to pull Phoenix within 83-80, and Kahleah Copper had a shot roll off the rim at the other end. Nurse grabbed the rebound, dribbled down the court and eluded a defender at midcourt for an open look from distance. Nurse went to her knees as her teammates rushed in to celebrate.
Storm 88, Fever 73 – Seattle beats Indiana for Noelle Quinn's 1st win at helm
Breanna Stewart scored 28 points, Jewell Loyd added 18 with five assists, and the Seattle Storm beat the Indiana Fever 88-73 for coach Noelle Quinn's first victory. Quinn took over on Sunday after Dan Hughes abruptly announced his retirement, saying the rigors of being a head coach in the WNBA has taken a toll. Sue Bird had 12 points and eight assists for Seattle (6-1), which has won four straight games. The Storm made 11 3-pointers, four from Loyd, and 21 of 24 free throws. Teaira McCowan had 12 points and 15 rebounds for Indiana.
NBA – National Basketball Association Playoffs – Round 1 – Best of 7
Last Night
Brooklyn Nets 123, Boston Celtics 109                                     (BKN wins 4-1)
Denver Nuggets 147, Portland Trailblazers 140 – 2OT               (DEN leads 3-2)    
Phoenix Suns 115, Los Angeles Lakers 85                                   (PHX leads 3-2)
Tonight
Washington Wizards at Philadelphia 76ers, 7:00 p.m.                 (PHI leads 3-1)
Atlanta Hawks at New York Knicks, 7:30 p.m.                              (ATL leads 3-1)
Memphis Grizzlies at Utah Jazz, 9:30 p.m.                                   (UTA leads 3-1)
Dallas Mavericks at Los Angeles Clippers, 10:00 p.m.                  (Series tied 2-2)
NFL – June 1st arrival gives NFL teams more flexibility
Now that the calendar has turned to June, NFL teams can trade or release players and spread the salary cap hit over two years instead of one. That doesn't mean Aaron Rodgers is going anywhere, but the Packers couldn't afford to deal him from a financial standpoint until now. Other star players such as Julio Jones and Zach Ertz are more likely to be moved. With the salary cap expected to increase up to $208.2 million in 2022, teams have more flexibility to make blockbuster moves now that this important date has arrived.
Tennis – Grand Slam leaders pledge to address Naomi Osaka's concerns
The leaders of the four Grand Slam tournaments have reacted Tuesday to tennis star Naomi Osaka's stunning withdrawal from the French Open by promising to address players' concerns about mental health. The pledge came in a statement signed by the same four tennis administrators who threatened the possibility of disqualification or suspension for Osaka if she continued to skip news conferences. Osaka is a four-time major champion and is ranked No. 2. She was fined $15,000 when she didn't speak to reporters after her first-round victory. Osaka then pulled out of the tournament. She says she experiences anxiety before meeting with the media.
CFL – Edmonton CFL franchise changes its team name to Elks
The Edmonton CFL franchise has changed its team name to Elks. Edmonton dropped its longtime name, Eskimos, last year following a similar decision by the NFL's Washington team amid pressure on franchises to eliminate racist or stereotypical names. It had been called the Edmonton Football Team up until the announcement, but its logo continued to feature two Es. The Edmonton name change comes in time for the resumption of CFL play. The league has tentatively scheduled starting a 14-game 2021 season Aug. 5 after not playing in 2020 because of the COVID-19 pandemic.
Olympics – Yes. Tokyo Olympics are 'a go' despite opposition, pandemic
Will the Tokyo Olympics open despite rising opposition and the pandemic? The answer is almost certainly "yes." This is largely because there are billions of dollars at stake for the International Olympic Committee. The Switzerland-based IOC controls the terms of the games in a contract with Japanese organizers. Only it has the right to cancel. Japan has spent at least $15.4 billion to organize the Olympics and will want to save face and have the Tokyo Games open on July 23.  Medical authorities in Japan have largely opposed the Olympics but concerns have been overshadowed by financial and political considerations.
MILB – Minor League Baseball – High-A Central
Yesterday
Lansing Lugnuts 3, South Bend Cubs 2
West Michigan Whitecaps 7, Great Lakes Loons 5
Tonight
South Bend Cubs at Lansing Lugnuts, 7:05 p.m.
West Michigan Whitecaps at Great Lakes Loons, 7:05 p.m.
MHSAA – High School Sports
Yesterday
Baseball – District Quarterfinals
Division 1 at St. Joseph
St. Joseph 2, Kalamazoo Central 0
Portage Northern 7, Mattawan 2
Division 1 at Gull Lake
Holt 15, Battle Creek Central 0
Division 2 at Lakeshore
Niles 9, Dowagiac 1
Division 2 at Otsego
South Haven 5, Paw Paw 1
Division 3 at Bridgman
Brandywine 3, Bridgman 1
Division 3 at Centreville
Parchment 7, Constantine 2
Division 4 at River Valley
River Valley 12, Eau Claire 1
Baseball – Regular Season
Berrien Springs 7, Coloma 3 – Game 1
Coloma 1, Berrien Springs 0 – Game 2
Softball – Regular Season
St. Joseph 14, Kalamazoo Loy Norrix 0 – Game 1
St. Joseph 6, Kalamazoo Loy Norrix 2 – Game 2
Lakeshore 10, Buchanan 0
Three Rivers 15, South Haven 11
Edwardsburg 12, Schoolcraft 2
Dowagiac 15, Cassopolis 1 – Game 1
Dowagiac 5, Cassopolis 4 – Game 2
Softball – District Quarterfinals
Division 1 at St. Joseph (1st round at local sites)
Portage Northern 9, Portage Central 5
Division 1 at Byron Center (1st round at local sites)
Gull Lake 6, Kalamazoo Central 3
Division 2 at Edwardsburg (1st round at local sites)
Niles 11, Paw Paw 1
Division 2 at Harper Creek (1st round at local sites)
Harper Creek 8, Sturgis 6
Coldwater 10, Battle Creek Pennfield 0
Division 3 at Hartford (1st round at local sites)
Bloomingdale 13, Bangor 8
Watervliet 8, Hartford 2
Division 3 at Bronson
Centreville 10, Brandywine 0
Division 4 at Bridgman
River Valley 15, New Buffalo 0
Division 4 at Eau Claire
Marcellus 22, Eau Claire 0
Division 4 at Mendon
Mendon 20, White Pigeon 0
Division 4 at Martin
Martin 4, Athens 1
Tekonsha 28, Bellevue 4
Soccer – District Semifinals
Division 2 at Paw Paw
Lakeshore 4, Paw Paw 1
St. Joseph 1, Vicksburg 0
Division 2 at Harper Creek
Gull Lake 1, Middleville-Thornapple Kellogg 0
Plainwell 8, Battle Creek Pennfield 0
Division 2 at Holland (2nd round at local sites)
Hamilton 1, Allegan 0 – Shootout
Byron Center 7, Wayland 0
Division 3 at Brandywine (2nd round at local sites)
Three Rivers 7, Coloma 5
Dowagiac 8, Buchanan 0
Division 3 at Otsego
GR Covenant Christian 2, Holland Christian 0
Hudsonville Unity Christian 5, Otsego 0
Division 4 at Hartford (2nd round at local sites)
Saugatuck 6, Hartford 1
Holland Black River 8, Watervliet 0
Division 1 at Holt (2nd round at local sites)
Portage Northern 1, Mattawan 0 – Shootout
Portage Central 4, Kalamazoo Loy Norrix 0
Tonight
Soccer – District Semifinals
Division 4 at Lake Michigan Catholic (local sites host)
Bridgman at Lake Michigan Catholic, 6:00 p.m.
Schoolcraft at Michigan Lutheran, 6:00 p.m.
Softball – Regular Season
Three Rivers at Berrien Springs, 4:15 p.m.
Allegan at Fennville, 4:00 p.m.
Lawrence at Eau Claire, 4:15 p.m.
Podcast: Play in new window | Download (Duration: 3:06 — 2.8MB) | Embed
Subscribe: Apple Podcasts | Spotify | Stitcher | Email | RSS | More