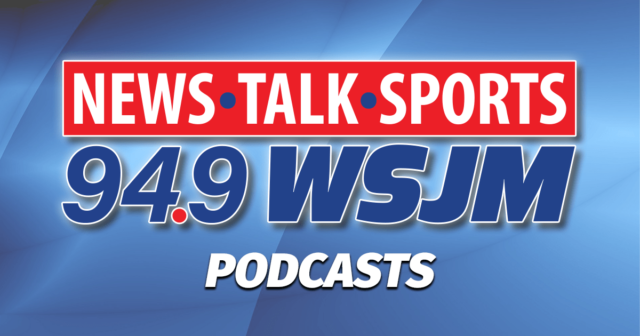 MLB – Major League Baseball
Last Night
Detroit Tigers 1, Cleveland Indians 0
St. Louis Cardinals 4, Chicago White Sox 0
Chicago Cubs 4, Pittsburgh Pirates 1
Tigers 1, Indians 0 – Goodrum doubles, scores in 8th as Tigers beat Indians 1-0
Niko Goodrum doubled, advanced on Jake Rogers' bunt and scored on Robbie Grossman's sacrifice fly in the eighth inning, and the Detroit Tigers beat the Cleveland Indians 1-0. Detroit starter Jose Urena gave up three hits and three walks over 5 2/3 innings before exiting with a forearm injury in the middle of an at-bat. Michael Fulmer pitched a scoreless inning of relief for the win. Gregory Soto earned his his fifth save. Cal Quantrill gave up the game's only run and allowed just two hits over three innings and took the loss.
Cardinals 4, White Sox 0 – Edman hits 2 HRs, Cards beat White Sox 4-0 to avoid sweep
Tommy Edman hit two home runs, and the St. Louis Cardinals beat the Chicago White Sox 4-0 to avoid a three-game sweep. Edman connected against Carlos Rodón (5-2) in the third and Aaron Bummer in the eighth to make it 2-0. Edmundo Sosa added a two-run single in the ninth, and the NL Central-leading Cardinals came away with the win after losing four of five. John Gant (3-2) dodged bases-loaded jams in the first and third innings while pitching scoreless ball into the sixth. Manager Mike Shildt got ejected by third-base umpire Joe West in the seventh. The Cardinals also denied White Sox skipper Tony La Russa a sweep in his first series managing against St. Louis, the franchise the Hall of Famer guided to two World Series championships from 1996 to 2011.
Cubs 4, Pirates 1 – Trevor Williams pitches Cubs past Pirates 4-1
Trevor Williams pitched six innings and singled twice against his former team, helping the streaking Chicago Cubs top the stumbling Pittsburgh Pirates 4-1. Chicago won for the fifth time in six games and stayed a half-game back of NL Central-leading St. Louis. David Bote hit a two-run homer for the Cubs, and Kris Bryant had three hits and two RBIs. Williams permitted one run and three hits in his first win since April 17. Pittsburgh dropped its fifth straight game. Rookie Wil Crowe recorded just four outs.
Today
Chicago Cubs at Pittsburgh Pirates, 6:35 p.m.
Cleveland Indians at Detroit Tigers, 1:10 p.m.                  94.9 WSJM/103.7 Cosy-FM 12:50
Baltimore Orioles at Chicago White Sox, 8:10 p.m.
NBA – National Basketball Association Playoffs – Round 1 – Best of 7
Last Night
Philadelphia 76ers 120, Washington Wizards 95                        (PHI leads 2-0)
New York Knicks 101, Atlanta Hawks 92                                    (NYK leads 2-0)
Utah Jazz 141, Memphis Grizzlies 129                                        (Series tied 1-1)
Tonight
Milwaukee Bucks at Miami Heat, 7:30 p.m.                                   (MIL leads 2-0)
Phoenix Suns at Los Angeles Lakers, 10:00 p.m.                          (Series tied 1-1)
Denver Nuggets at Portland Trail Blazers, 10:30 p.m.                (Series tied 1-1)
NHL – 2021 NHL Stanley Cup Playoffs – Round 1 – Best of 7
Last Night
New York Islanders 5, Pittsburgh Penguins 3                             (NYI wins 4-2)
Tampa Bay Lightning 3, Florida Panthers 0                                 (TBL wins 4-2)
Minnesota Wild 3, Vegas Golden Knights 0                                 (Series tied 3-3)
Tonight
Montreal Canadiens at Toronto Maple Leafs, 7:00 p.m.                (TOR leads 3-1)
Carolina Hurricanes at Nashville Predators, 9:30 p.m.               (CAR leads 3-2)
Golf – Mickelson, Brady to face DeChambeau, Rodgers in The Match
The Reserve golf course at Moonlight Basin in Montana will be the host for the next edition of The Match, a celebrity fundraising golf match. The participants include 2021 PGA Championship winner Phil Mickelson paired with seven-time Super Bowl champion and Tampa Bay Buccaneers quarterback Tom Brady. They will tee off against 2020 U.S. Open Champion Bryson DeChambeau and NFL MVP Aaron Rodgers of the Green Bay Packers. The competition will be televised on TNT starting at 5 p.m. Eastern on July 6. The event is a charity fundraiser for Feeding America and other organizations.
NCAAMBB – Michigan's Dickinson enters draft, leaves option to return
Michigan freshman center Hunter Dickinson has entered the NBA draft while giving himself the option of staying in school. Dickinson earned second-team All-America, Big Ten's Freshman of the Year and all-conference honors last season. The Virginia native helped the Wolverines finish 19-3 in the regular season. The team fell one game short of the Final Four, losing to UCLA by two points.  The 7-foot-1, 255-pound Dickinson averaged team highs in points, rebounds and blocks. The NBA draft is July 29.
NFL – NFL expects full stadiums this season, remains cautious
NFL Commissioner Roger Goodell says the league expects full stadiums this season and players and staff are being encouraged to receive the COVID-19 vaccine. So far, 30 of 32 teams have approval to safely open at 100% capacity before the preseason schedule begins. The Colts and Broncos do not but are on a path to get approval before August. Goodell said 30 of 32 teams also have above 90 percent vaccination among Tier 1 and 2 staff and the other two clubs are over 85 percent. He said the positivity rate for COVID-19 is currently at 0.04 percent, down from .08 percent during the regular season. The league updated its COVID-19 protocols and removed many restrictions for fully vaccinated players.
NCAAFB – Notre Dame prepares for full football attendance
Notre Dame is preparing for full capacity at home football games this fall. The Irish say they'll make all 77,622 seats at Notre Dame Stadium available for purchase and continue to consult with local health officials. Starting this week, season ticket holders will be able to renew their tickets. In mid-July, the school's ticket lottery will begin and single-game tickets will be made available in mid-August.  Director of Athletics Jack Swarbrick says based on information from health officials the university will decide what protocols and procedures will be needed to keep everybody safe. Notre Dame is already requiring students, faculty and staff to be vaccinated before returning to campus for the upcoming school year. Swarbrick says he's optimistic that conditions will allow for the resumption of outdoor game-day traditions, such as tailgating and the football player walk.
NCAAFB – Ohio State pondered playing football without Big Ten in 2020
The president of Ohio State University asked athletic director Gene Smith if the Buckeyes could "go independent" in a text message sent the day after the Big Ten announced in August it would not play a fall football season. The text from Ohio State President Kristina Johnson to Smith, dated Aug. 12 at 8:04 a.m., was among the more than 2,500 pages of documents the school released Wednesday night in response to public records requests be media organizations. The documents included numerous email from Buckeyes supporters to Smith and Johnson, criticizing the Big Ten's decision to postpone the season on Aug. 11 because of the pandemic.
MILB – Minor League Baseball – High-A Central
Last Night
West Michigan Whitecaps 1, Lake County Captains 0
South Bend Cubs 5, Fort Wayne TinCaps 3
Great Lakes Loons 5, Lansing Lugnuts 2
Tonight
Lake County Captains at West Michigan Whitecaps, 6:35 p.m.
Fort Wayne TinCaps at South Bend Cubs, 7:05 p.m.
Great Lakes Loons at Lansing Lugnuts, 7:05 p.m.
MHSAA – High School Sports
Last Night
Baseball
Battle Creek Lakeview 6, St. Joseph 3 – Game 1
Battle Creek Lakeview 12, St. Joseph 2 – Game 2
Lakeshore 5, Kalamazoo Loy Norrix 0 – Game 1
Lakeshore 14, Kalamazoo Loy Norrix 5 – Game 2
Paw Paw 8, Kalamazoo Hackett 1 – Game 1
Kalamazoo Hackett 10, Paw Paw 9 – Game 2
Brandywine 20, Marcellus 2
Portage Central 12, Gull Lake 11 – Game 1
Portage Central 7, Gull Lake 6 – Game 2
Buchanan 15, Three Rivers 0 – Game 1
Buchanan 10, Three Rivers 1 – Game 2
Sturgis 5, Plainwell 4 – Game 1
Sturgis 5, Plainwell 4 – Game 2
Vicksburg 21, Watervliet 1
Colon 7, Hartford 0
Fennville 9, Holland Black River 0 – Game 1
Fennville 8, Holland Black River 2 – Game 2
Softball
St. Joseph 10, Battle Creek Lakeview 7 – Game 1
St. Joseph 14, Battle Creek Lakeview 8 – Game 2
Lakeshore 17, Kalamazoo Loy Norrix 0 – Game 1
Lakeshore 16, Kalamazoo Loy Norrix 2 – Game 2
Kalamazoo Christian 5, Bridgman 2 – Game 1
Bridgman 5, Kalamazoo Christian 4 – Game 2
Brandywine 13, Marcellus 3 – Game 1
Brandywine 10, Marcellus 2 – Game 2
River Valley 18, Eau Claire 4 – Game 1
River Valley 16, Eau Claire 0 – Game 2
Mattawan 2, Edwardsburg 1 – game 1
Edwardsburg 5, Mattawan 4 – game 2
Buchanan 6, Three Rivers 5 – Game 1
Buchanan 12, Three Rivers 5 – Game 2
Gull Lake 5, Portage Central 3 – Game 1
Portage Central 17, Gull Lake 7 – Game 1
Bloomingdale 17, Fennville 16 – Game 1
Bloomingdale 18, Fennville 9 – Game 2
Hartford 12, Colon 4 – Game 1
Hartford 4, Colon 0 – Game 2
Martin 10, Saugatuck 4 – Game 1
Martin 14, Saugatuck 8 – Game 2
Girls Soccer – District Quarterfinals
Division 2
Lakeshore 8, Niles 0
Paw Paw 3, Edwardsburg 1
Vicksburg 8, Sturgis 0
Plainwell 8, Battle Creek Central 0
Division 3
Buchanan 3, Constantine 1
Three Rivers 9, Brandywine 1
Division 4
Hartford 5, Bangor 1
Watervliet 3, Covert 0
Division 1
Kalamazoo Loy Norrix 2, Jackson 1
Portage Central 4, Holt 2
Mattawan 5, Battle Creek Lakeview 1
Today
Baseball
Kal. Loy Norrix at Berrien Springs, 4:15 p.m.
Coloma at Kalamazoo Central, 4:00 p.m.
Dowagiac at Decatur, 4:00 p.m.
Sturgis at Mattawan, 4:00 p.m.
Galesburg-Augusta at Lawton, 4:30 p.m.
Battle Creek Pennfield at Parchment, 4:00 p.m.
Delton-Kellogg at Schoolcraft, 4:30 p.m.
Softball
Kal. Loy Norrix at Berrien Springs, 4:15 p.m.
Martin at South Haven, 4:30 p.m.
Dowagiac at Decatur, 4:00 p.m.
River Valley at Howardsville Chr. 4:15 p.m.
Otsego at Coldwater, 4:00 p.m.
Galesburg-Augusta at Lawton, 4:30 p.m.
Battle Creek Pennfield at Parchment, 4:00 p.m.
Girls Soccer – District Quarterfinals
Division 3
Dowagiac at Berrien Springs, 5:00 p.m.
South Haven at Otsego, 6:00 p.m.
GR Covenant Christian at Fennville, 5:00 p.m.
Division 4
Bridgman at New Buffalo, 6:00 p.m.
Michigan Lutheran at Lawton, 6:00 p.m.
Division 2
Battle Creek Pennfield at Harper Creek, 6:00 p.m.
Zeeland East at Allegan, 6:00 p.m.
Division 1
Portage Northern at Kalamazoo Central, 5:00 p.m.
Podcast: Play in new window | Download (Duration: 3:09 — 2.9MB) | Embed
Subscribe: Apple Podcasts | Spotify | Stitcher | Email | RSS | More