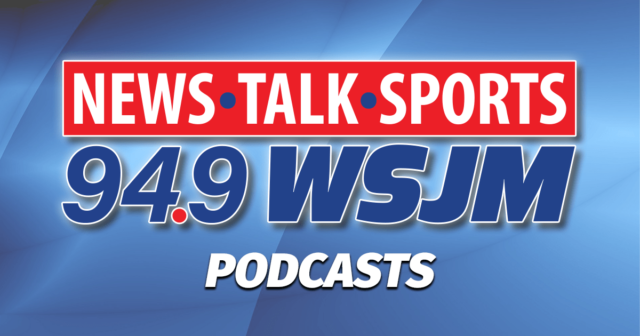 MLB – Major League Baseball
Last Night
Cleveland Indians 4, Detroit Tigers 1
Chicago White Sox 8, St. Louis Cardinals 3
Chicago Cubs 4, Pittsburgh Pirates 3
Indians 4, Tigers 1 – Civale dominates Tigers again in 4-1 Cleveland victory
Aaron Civale dominated the Detroit Tigers again, taking a shutout into the ninth inning in the Cleveland Indians' 4-1 victory. Civale improved to 6-0 with a 2.19 ERA in seven career starts against the Tigers, including three wins this season. He allowed one run, six hits and a walk in eight-plus innings. Civale started the ninth but left after Jeimer Candelario singled and Miguel Cabrera walked. James Karinchak allowed an RBI single to Jonathan Schoop and walked Akil Baddoo to load the bases with one out. Willi Castro took a called third strike and Eric Haase flew out to give Karinchak his sixth save.
White Sox 8, Cardinals 3 – Giolito, White Sox beat Flaherty, Cards 8-3 in HS reunion
Lucas Giolito beat Jack Flaherty in a major league matchup of former high school teammates, leading the Chicago White Sox to an 8-3 victory over the sloppy St. Louis Cardinals. Giolito pitched six innings of two-run ball in his second straight win, easily getting the better of a shaky Flaherty hurt by another poor defensive performance by the Cardinals. Flaherty lasted just 3 2/3 innings in his shortest outing of the season. The Harvard-Westlake reunion also had a little history behind the plate, with Joe West working a record 5,376th regular-season game, snapping a tie with Hall of Fame umpire Bill Klem.
Cubs 4, Pirates 3 – Pederson's 2 homers, Arrieta lead Cubs over Pirates 4-3
Joc Pederson hit two home runs, Jake Arrieta beat Pittsburgh for the third time this season and the Chicago Cubs defeated the Pirates 4-3. Pederson hit a solo shot in the third inning, and his two-run blast in the fifth tied it at 3. It was the 16th multihomer game of Pederson's career, and he doubled his season homer total to four. Arrieta put the Cubs in a 3-0 hole after two innings but settled down to raise his record to 3-0 against Pittsburgh in 2021. He has a 15-6 lifetime record versus the Pirates.
Tonight
St. Louis Cardinals at Chicago White Sox, 2:10 p.m.
Chicago Cubs at Pittsburgh Pirates, 6:35 p.m.
Cleveland Indians at Detroit Tigers, 7:10 p.m.                  94.9 WSJM/103.7 Cosy-FM 6:50
NBA – National Basketball Association – NBA Play-In Tournament
Last Night
Brooklyn Nets 130, Boston Celtics 108                                     (BKN leads 2-0)
Los Angeles Lakers 109, Phoenix Suns 102                                 (Series tied 1-1)
Dallas Mavericks 127, Los Angeles Clippers 121                         (DAL leads 2-0)
Tonight
Washington Wizards at Philadelphia 76ers, 7:00 p.m.                 (PHI leads 1-0)
Atlanta Hawks at New York Knicks, 7:30 p.m.                              (ATL leads 1-0)
Memphis Grizzlies at Utah Jazz, 10:00 p.m.                                 (MEM leads 1-0)
NHL – 2021 NHL Stanley Cup Playoffs – Round 1 – Best of 7
Last Night
Toronto Maple Leafs 4, Montreal Canadiens 0                             (TOR leads 3-1)
Carolina Hurricanes 3, Nashville Predators 2 – OT                     (CAR leads 3-2)
Tonight
Pittsburgh Penguins at New York Islanders, 6:30 p.m.                 (NYI leads 3-2)
Florida Panthers at Tampa Bay Lightning, 8:00 p.m.                     (TBL leads 3-2)
Vegas Golden Knights at Minnesota Wild, 9:00 p.m.                    (VGK leads 3-2)
WNBA – Women's National Basketball Association
Last Night
Washington Mystics 85, Indiana Fever 69
Atlanta Dream 90, Chicago Sky 83
Mystics 85, Fever 69 – Charles scores 31, Mystics beat Fever 85-69
Tina Charles scored 30 points, Myisha Hines-Allen had 15 points and 10 rebounds and the Washington Mystics beat the Indiana Fever 85-69. Ariel Atkins scored 12 of her in 18 points in the first half to help Washington (2-3) build a 49-35 lead. Atkins made 5 of 6 from the field, and Charles had 19 points on 9-of-12 shooting, as the Mystics shot 66.7% (22 of 33) before halftime. The Fever trailed by at least seven throughout the second half.  Tiffany Mitchell scored 11 points for Indiana (1-5). Jessica Breland and Danielle Robinson added 10 points apiece.  Benton Harbor's Kysre Gondrezick had 3 points in 11 minutes of play.
Dream 90, Sky 83 – Hayes, Williams lead Dream to 90-83 win over Sky
Tiffany Hayes had 26 points, Courtney Williams scored 18 and the Atlanta Dream beat the Chicago Sky 90-83. Aari McDonald scored eight points and assisted on a basket by Monique Billings in a 10-0 run that made it 18-8 with two minutes left in the first quarter and the Dream led the rest of the way. McDonald, the No. 3 selection in April's draft, finished with nine points and five assists — both season highs. Atlanta (2-2) had 11 steals and forced 21 Chicago turnovers. Kahleah Copper led Chicago (2-2) with 21 points.
NFL – Packers say they won't let Rodgers situation distract team
Green Bay Packers players say the status of quarterback Aaron Rodgers won't distract them in their offseason preparations.  The NFL Most Valuable Player hasn't been present for organized team activities this week following an ESPN report last month that he doesn't want to return to Green Bay. Rodgers was noncommittal about his future in an ESPN interview Monday night.  All-Pro selection Davante Adams and most of the Packers' other receivers weren't at Tuesday's OTA session, either.
Golf – British Open hopeful for 75% capacity, without chaos of PGA
The British Open could have big crowds at Royal St. George's. R&A chief Martin Slumbers says the Open is planning for as much as 75% capacity. He also says it could be as low as 25%. Still to be determined are the pandemic-related restrictions in place. That's not expected to be known until the middle of June. The LPGA Tour is at Shadow Creek north of Las Vegas this week. Inbee Park lives in Vegas and is looking forward to the Match Play event. But she plays with a heavy heart after learning her grandfather died.
MILB – Minor League Baseball – High-A Central
Last Night
West Michigan Whitecaps 4, Lake County Captains 3
Lansing Lugnuts 10, Great Lakes Loons 5
South Bend Cubs 12, Fort Wayne TinCaps 10
Tonight
Lake County Captains at West Michigan Whitecaps, 6:35 p.m.
Great Lakes Loons at Lansing Lugnuts, 7:05 p.m.
Fort Wayne TinCaps at South Bend Cubs, 7:05 p.m.
MHSAA – Okemos school district near Lansing drops Chiefs nickname
A Lansing-area school district named for a Native American leader is dropping its Chiefs nickname, following similar changes at other Michigan schools. The Okemos school board voted Monday to stop using Chiefs or Chieftains and pick a new nickname in a few years. The switch could cost more than $400,000 to remove the name and image from buildings, uniforms and other school properties. Okemos is an unincorporated community inside Meridian Township. It is named for Chief Okemos, who lived in the area and led the Saginaw Chippewas. He died in 1858. In 2020, the Paw Paw district in southwestern Michigan voted to end the Redskins nickname and chose the name Red Wolves. The Belding Redskins in western Michigan became the Black Knights in 2016.  Saugatuck dropped the Indians nickname in favor of Trail Blazers this winter.  St. Joseph played at Okemos in football last fall and Okemos and St. Joe will meet again in football this fall at Dickinson Stadium in St. Joseph.
MHSAA – High School Sports
Last Night
Baseball
Michigan Lutheran 15, New Buffalo 0 – Game 1
Michigan Lutheran 16, New Buffalo 1 – Game 2
River Valley 12, Lake Michigan Catholic 2 – Game 1
River Valley 18, Lake Michigan Catholic 3 – Game 2
Otsego 8, Dowagiac 1 – Game 1
Otsego 9, Dowagiac 1 – Game 2
Paw Paw 16, South Haven 4 – Game 1
South Haven 15, Paw Paw 1 – Game 2
Centreville 8, Kalamazoo Christian 7 – Game 1
Kalamazoo Christian 9, Centreville 6 – Game 2
Constantine 13, Gobles 6 – Game 1
Constantine 13, Gobles 3 – Game 2
Hopkins 15, Fennville 0 – Game 1
Hopkins 8, Fennville 3 – Game 2
Saugatuck 8, Saranac 1 – Game 1
Saugatuck 12, Saranac 8 – Game 1
Schoolcraft 10, Galesburg-Augusta 0 – Game 1
Schoolcraft 12, Galesburg-Augusta 6 – Game 2
Portage Northern 16, Kal. Central 2 – Game 1
Portage Northern 9, Kal. Central 1 – Game 2
Softball
Bridgman 17, Lawrence 0 – Game 1
Bridgman 15, Lawrence 0 – Game 2
Eau Claire 15, Howardsville Christian 5 – Game 1
Game 2 suspended to darkness
Paw Paw 7, South Haven 2 – Game 1
Paw Paw 15, South Haven 2 – Game 2
New Buffalo 8, Michigan Lutheran 7 – Game 1
New Buffalo 13, Michigan Lutheran 3 – Game 2
Constantine 8, Gobles 4 – Game 1
Gobles 8, Constantine 5 – Game 2
Saranac 14, Saugatuck 6 – Game 1
Saranac 24, Saugatuck 2 – Game 2
Schoolcraft 16, Galesburg-Augusta 0
Girls Soccer
Lake Michigan Catholic 3, Kal. Hackett 3 – TIE
Today
Baseball
St. Joseph at Battle Creek Lakeview, 4:00 p.m.
Lakeshore at Kalamazoo Loy Norrix, 4:00 p.m.
Allegan at South Haven, 4:30 p.m.
Lawrence at Bridgman, 4:15 p.m.
Brandywine at Marcellus, 4:30 p.m.
Eau Claire at River Valley, 4:15 p.m.
Gull Lake at Portage Central, 4:00 p.m.
Three Rivers at Buchanan, 4:15 p.m.
Plainwell at Sturgis, 4:00 p.m.
Watervliet at Vicksburg, 5:00 p.m.
Mendon at Cassopolis, 4:30 p.m.
Colon at Hartford, 4:00 p.m.
Fennville at Holland Black River, 4:30 p.m.
River Valley at Saugatuck, 4:30 p.m.
Softball
St. Joseph at Battle Creek Lakeview, 4:00 p.m.
Lakeshore at Kalamazoo Loy Norrix, 4:00 p.m.
Comstock at Benton Harbor, 4:15 p.m.
Niles at Coloma, 4:15 p.m.
Bridgman at Kalamazoo Christian, 4:15 p.m.
Brandywine at Marcellus, 4:15 p.m.
Comstock at Mendon, 4:30 p.m.
Eau Claire at River Valley, 4:15 p.m.
Mattawan at Edwardsburg, 4:00 p.m.
Three Rivers at Buchanan, 4:15 p.m.
Climax-Scotts at Plainwell, 4:00 p.m.
Gull Lake at Portage Central, 4:00 p.m.
Fennville at Boomingdale, 4:30 p.m.
Colon at Hartford, 4:00 p.m.
Martin at Saugatuck, 4:30 p.m.
Girls Soccer – District Quarterfinals
Division 2
Niles at Lakeshore, 6:00 p.m.
Edwardsburg at Paw Paw, 6:00 p.m.
Vicksburg at Sturgis, 6:00 p.m.
Plainwell at Battle Creek Central, 6:00 p.m.
Zeeland East at Allegan, 6:00 p.m.
Division 3
Buchanan at Constantine, 5:00 p.m.
Three Rivers at Brandywine, 5:00 p.m.
Division 4
Bangor at Hartford, 5:00 p.m.
Covert at Watervliet, 5:00 p.m.
Division 1
Kalamazoo Loy Norrix at Jackson, 6:00 p.m.
Portage Central at Holt, 6:00 p.m.
Portage Northern at Kalamazoo Central, 5:00 p.m.
Mattawan at Battle Creek Lakeview, 6:00 p.m.
Podcast: Play in new window | Download (Duration: 2:32 — 2.3MB) | Embed
Subscribe: Apple Podcasts | Spotify | Stitcher | Email | RSS | More