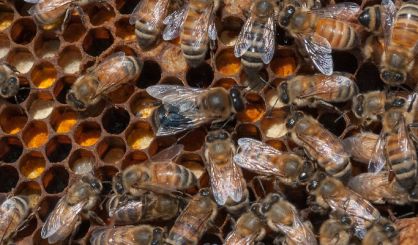 Thursday was World Bee Day and a west Michigan company this week is helping to keep the bee population alive across the state. Genji LeClair owns Great Lakes Bee Company in Fremont – north of Grand Rapids. They've been raising bees all winter for sale and this week are packing them up to ship them out. They're sold in three pound boxes.
"Beekeepers take those bees home and they shake them back into existing hives. So if you had a hive and maybe it didn't make it over winter or somebody is getting out of beekeeping maybe gifting those hives to somebody that needs to get new bees in, you just shake then they go right to work."
LeClair says her buyers are mostly backyard beekeepers from around the state, but one buyer is coming in from Indiana.