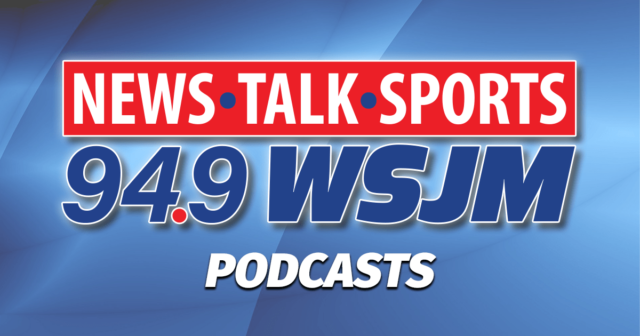 NBA – National Basketball Association
Last Night
Chicago Bulls 120, Charlotte Hornets 99
Detroit Pistons 111, Memphis Grizzlies 97
Indiana Pacers 133, Atlanta Hawks 126
Bulls 120, Hornets 99 – Bulls complete sweep of Hornets in LaVine's return, 120-99
Nikola Vucevic had 29 points and 14 rebounds, and the Chicago Bulls breezed past the Charlotte Hornets 120-99 with Zach LaVine back on the floor. LaVine returned from an 11-game absence due to the league's health and safety protocols and scored 13 points on 5-of-11 shooting for the Bulls. Chicago remained 3 1/2 games behind Washington for the final spot in the Eastern Conference play-in tournament. P.J. Washington led the Hornets with 24 points on six 3-pointers. Malik Monk added 20 points off the bench for the Hornets.
Pistons 111, Grizzlies 97 – Pistons snap skid with 111-97 win over Grizzlies
Wayne Ellington and Cory Joseph scored 18 points apiece to help the Detroit Pistons snap a four-game losing streak with a 111-97 win over the Memphis Grizzlies. The Grizzlies dropped a half-game behind Golden State for eighth place in the Western Conference, failing to take advantage of the matchup against a Detroit team with more than a few absences. The Pistons still have the second-worst record in the NBA, but they're just a half-game behind Minnesota. Oklahoma City, Orlando and Cleveland aren't far ahead of Detroit either.
Pacers 133, Hawks 126 – LeVert's late burst helps Pacers beat Hawks 133-126
Caris LeVert scored 31 points, including nine in the final 2:17, and the Indiana Pacers awoke from a recent funk with a 133-126 home victory over the Atlanta Hawks. LeVert also had 12 assists for his first double-double since being acquired by the Pacers in January. All-Star forward Domantas Sabonis scored 30 points on 12-of-14 shooting with nine assists. The Hawks missed potential game-tying 3s on two late possessions before the Pacers pulled away. Indiana had dropped four of five, including one of the season's ugliest losses Wednesday in which the team managed just 93 points at home against Sacramento's league-worst defense. Trae Young led the Hawks with 30 points and 10 assists.
Tonight
Boston Celtics at Chicago Bulls, 7:30 p.m.
MLB – Major League Baseball
Yesterday
Boston Red Sox 12, Detroit Tigers 9
Cubs and White Sox were off
Red Sox 12, Tigers 9 – Cordero snaps slump, Red Sox hold on to beat Tigers 12-9
The Boston Red Sox held on after blowing three previous leads to beat the Tigers 12-9. Franchy Cordero came off the bench with three hits to snap an 0-for-25 slump, then brought home the game-winning run in the eighth with the help of Detroit's fourth error. The Red Sox led 4-1, 5-4 and 8-7 before falling behind 9-8 and rallying one last time, scoring four runs in the eighth. Rafael Devers drove in three runs on a pair of singles. But the Red Sox third baseman also committed two errors. Matt Andriese earned the win despite giving up the lead in the eighth.
Today
Pittsburgh Pirates at Chicago Cubs, 2:20 p.m.
Minnesota Twins at Detroit Tigers, 7:10 p.m.                   94.9 WSJM/103.7 Cosy-FM 6:50
Chicago White Sox at Kansas City Royals, 8:10 p.m.
MLB – Pujols cut by Angels
The Los Angeles Angels are dropping a Hall of Fame candidate. Albert Pujols has been designated for assignment, abruptly ending the 41-year-old superstar slugger's decade with his second major league team. Pujols is fifth in major league history with 667 career homers, and 13th with 3,253 hits. The oldest active player in the majors is batting just .198 this season with five homers and 12 RBIs. Pujols joined the Angels in late 2011 after 11 successful seasons with the Cardinals.
NHL – National Hockey League
Last Night
Chicago Blackhawks 2, Carolina Hurricanes 1 – OT
Blackhawks 2, Hurricanes 1 – OT – DeBrincat's OT score lifts Blackhawks past Hurricanes 2-1
Alex DeBrincat beat Petr Mrazek at 2:02 of overtime to help the Chicago Blackhawks rally past the NHL-leading Carolina Hurricanes 2-1. That salvaged the final game of a three-game set. The Blackhawks were eliminated from postseason contention Monday to start the series. But they got a strong performance in net from Collin Delia with 36 saves. Riley Stillman scored the tying goal late in the third for Chicago. Martin Necas scored the only goal for Carolina, which claimed a point for the 13th straight game. Carolina had won five straight games.
Tonight
Detroit Red Wings at Columbus Blue Jackets, 7:00 p.m.
NCAA – NCAA proposal will reduce contact in preseason football camp
College football teams will be required to hold at least seven padless practices during the preseason and the number of contact practices will be reduced from 21 to 18 under changes proposed by the NCAA's oversight committee. The football oversight committee's proposal goes to the Division I Council for approval this month. It is expected to pass and go into effect next season. The changes to preseason practice come after a five-year study of six major college football teams showed players suffered more concussions during preseason practices than during games.
Golf – PGA – Blast from past as Mickelson opens with 64 at Quail Hollow
Phil Mickelson didn't have any trouble focusing at Quail Hollow. He opened with eight birdies and a 64 for a two-shot lead in the Wells Fargo Championship. That was Mickelson's lowest score since a 63 last June at the Travelers Championship. Keegan Bradley and K.H. Lee were two shots behind. Mickelson had said after missing the cut last week he was having trouble keeping his concentration. It helped to be on a course he loves. And it helped having fun with everyman Joel Dahmen in his group. Mickelson has gone nine months since he last finished in the top 20.
Golf – Champions – Clarke shoots 66 to take Tradition lead
Darren Clarke is the first-round leader at the Regions Tradition, opening with a 6-under 66 in the first of five PGA Tour Champions majors.  The 2011 British Open champion had a one-stroke lead over Stephen Ames and Jerry Kelly at Greystone Golf & Country Club. Steve Stricker, the 2019 winner, was among three players two shots back at 68.
MILB – Minor League Baseball – High-A Central
Last Night
Quad Cities River Bandits 9, South Bend Cubs 6
West Michigan Whitecaps 6, Fort Wayne TinCaps 3
Lake County Captains 7, Lansing Lugnuts 6
Great Lakes Loons 1, Dayton Dragons 0 – F/6 Innings
Last Night
Dayton Dragons at Great Lakes Loons, 6:05 p.m.
Quad Cities River Bandits at South Bend Cubs, 7:05 p.m.
Lake County Captains at Lansing Lugnuts, 7:05 p.m.
West Michigan Whitecaps at Fort Wayne TinCaps, 7:05 p.m.
MCCAA – Junior College Sports
Yesterday
Baseball
Kalamazoo Valley Community College 9, Lake Michigan College 1 – Game 1
Lake Michigan College 9, Kalamazoo Valley Community College 6 – Game 2
Today
Women's Soccer
St. Clair County Community College at Lake Michigan College, 4:00 p.m.
AHL – American Hockey League
Tonight
Chicago Wolves at Grand Rapids Griffins, 7:00 p.m.
MHSAA – Girl wrestlers will get their own state tournament
High school girls who wrestle will have their own state tournament starting next year. The Michigan High School Athletic Association is adding a girls division to the individual wrestling tournament. There will be 14 champions based on weight classes. Girls will continue to compete on boys teams during the regular season and still can choose to wrestle in the boys individual tournament. The number of girls who wrestle at MHSAA schools rose to 401 in the 2019-20 season from 250 in 2017-18.
MHSAA – High School Sports
Last Night
Baseball
Lakeshore 6, Kalamazoo Central 3 – Game 1
Lakeshore 11, Kalamazoo Central 0 – Game 2
Decatur 5, Marcellus 1 – Game 1
Decatur 15, Marcellus 2 – Game 2
Mendon 19, Hartford 3 – Game 1
Mendon 8, Hartford 2 – Game 2
Softball
Lakeshore 11, Kalamazoo Central 0 – Game 1
Lakeshore 15, Kalamazoo Central 2 – Game 2
Bridgman 28, Eau Claire 0 – Game 1
Bridgman 15, Eau Claire 0 – Game 2
Dowagiac 14, Brandywine 4 – Game 1
Dowagiac 14, Brandywine 2 – Game 2
Cassopolis 16, Bangor 0 – Game 1
Cassopolis 2, Bangor 0 – Suspended – Game 2
Decatur 4, Marcellus 3 – Game 1
Decatur 11, Marcellus 7 – Game 2
Mendon 5, Hartford 4 – Game 1
Mendon 7, Hartford 4 – Game 2
Girls Soccer
Edwardsburg 4, Dowagiac 2
Allegan 1, Three Rivers 1 – TIE
Bangor 2, Brandywine 0
Comstock 9, Hartford 4
Holland 3, Fennville 0
Schoolcraft 4, Kalamazoo Home School 3
Today
Track and Field
St. Joseph/Benton Harbor Rotary Track Meet, 4:00 p.m.   (Dickinson Stadium, St. Joseph)
St. Joseph, Benton Harbor, Lakeshore, Lake Michigan Catholic, Bridgman, Coloma, Niles, Watervliet
Girls Soccer
Buchanan at Lake Michigan Catholic, 5:00 p.m.
Niles at Sturgis, 6:30 p.m.
South Haven at Fennville, 7:00 p.m.
Parchment at Watervliet, 5:00 p.m.
Saugatuck at Bridgman, 5:00 p.m.
Coloma at New Buffalo, 6:00 p.m.
Three Rivers at Dowagiac, 5:00 p.m.
Otsego at Kalamazoo Central, 5:00 p.m.
Plainwell at Portage Northern, 6:30 p.m.
Mattawan at Vicksburg, 5:30 p.m.
Baseball
Benton Harbor at Berrien Springs, 5:00 p.m.
Michigan Lutheran at Lake Mich. Catholic, 4:15 p.m.
Bridgman at South Haven, 4:15 p.m.
Brandywine at Centreville, 4:30 p.m.
Coloma at Lawton, 4:30 p.m.
Dowagiac at Allegan, 4:00 p.m.
Kalamazoo Christian at Constantine, 4:30 p.m.
Kalamazoo Hackett at Parchment, 4:30 p.m.
Vicksburg at Otsego, 4:00 p.m.
Three Rivers at Paw Paw, 4:00 p.m.
Edwardsburg at Plainwell, 4:00 p.m.
White Pigeon at Marcellus, 4:30 p.m.


Softball
Michigan Lutheran at Lake Mich. Catholic, 4:15 p.m.
Hartford at South Haven, 4:00 p.m.
Brandywine at Centreville, 4:30 p.m.
Vicksburg at Otsego, 4:00 p.m.
Three Rivers at Paw Paw, 4:00 p.m.
Edwardsburg at Plainwell, 4:00 p.m.
Gobles at Martin, 4:30 p.m.
Girls Tennis
St. Joseph at Zeeland East, 3:30 p.m.
Podcast: Play in new window | Download (Duration: 2:54 — 2.7MB) | Embed
Subscribe: Apple Podcasts | Spotify | Stitcher | Email | RSS | More