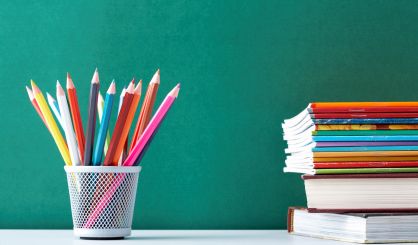 School districts around Berrien County are being encouraged to provide staff with mandatory reporter training to help stop incidents of child abuse and neglect. Berrien County Prosecutor Steve Pierangeli sent districts a letter urging that training be part of professional development as he says his office has heard of an increase in child abuse disclosures going unreported. The Children's Advocacy Center of Southwest Michigan's Allie Kibler-Campbell told WSJM News more.
"In Michigan, depending on your profession, certain people are considered mandatory reporters, which means by law they are legally obligated to report if they suspect that a child has been abused or neglected," Kibler-Campbell said.
Those professions include teachers, healthcare providers, and clergy. Kibler-Campbell says when someone fails to report signs of abuse, it could be because they're not aware of what needs to be reported, or aware that they are obligated. She notes child abuse reports went down when schools closed due to COVID.
"We know that these things were still happening, but the problem was because children were no longer in school, there was nobody to see those signs and symptoms and then properly report those things. So that's why having schools understand that legal responsibility and how to recognize those signs and symptoms in children is really important."
Now that schools are back open, the reports have gone back up. Kibler-Campbell says the Children's Advocacy Center offers a variety of training to organizations to help keep kids safe. Anyone interested can contact them.