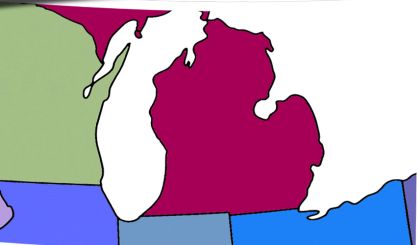 Michigan will lose a congressional seat due to its population not growing fast enough over the past decade. Congressman Fred Upton tells us he's not surprised as the population estimates have predicted for a while the state's delegation would shrink after the 2020 census. He doesn't know how things will play out from there.
"Even though our congressional district is almost a perfect square, and each congressional district has to be within one person of the other 12 districts, all of the boundaries are going to change," Upton said. "It'll be up to this commission and of course likely to be challenged in the courts. So it will be some time before we know what the new district is going to look like."
Upton notes the congressional districts change after every census. He says the state may lose a little federal funding as a result of the population numbers, but more significantly, he says we will now be worth fewer electoral votes in presidential elections.