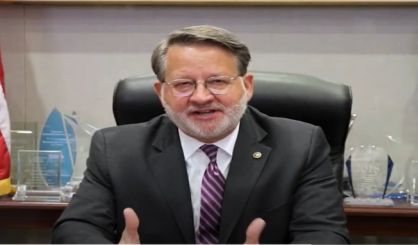 Senator Gary Peters is urging everyone to get a COVID-19 vaccine. He's released a new PSA reminding everyone the vaccines from Moderna and Pfizer are safe and effective.
"We're getting closer to beating this pandemic, but we all need to do our part to get there," Peters said. "That means that we'll need to get vaccinated as soon as possible. I got my shot, and you should too."
Peters notes it's free to get a vaccine, and anyone in Michigan age 16 or older is eligible. In February, he joined President Biden in a visit to Pfizer's manufacturing facility in Portage to thank the Michigan workers and researchers who are manufacturing and distributing COVID-19 vaccines across Michigan and the country.