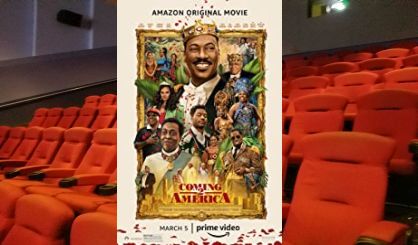 Flick Pick is a podcast about movies. In today's episode, Andrew Green reviews Coming to America 2, or Coming 2 America. It's the sequel to Eddie Murphy's classic comedy, Coming to America. Andrew was excited for this film. Did it disappoint him, or did it make him want to finally take the plunge and relocate to Zamunda for good?
He's your queeeeeeeeen to-hoo beeee! He's Androooo Gr….Ahem. Nevermind. Sorry.
Scroll down and click the Play icon to listen to this sequel-rific edition of Flick Pick!
Click here to listen to additional episodes of Flick Pick.
Podcast: Play in new window | Download (Duration: 6:18 — 5.8MB) | Embed
Subscribe: Apple Podcasts | Spotify | Stitcher | Email | RSS | More