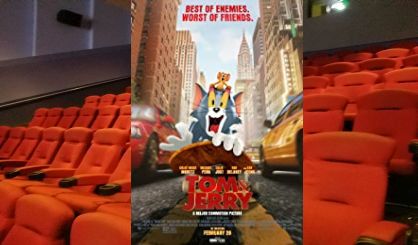 Flick Pick is a podcast about movies. In today's episode, Andrew Green reviews Tom and Jerry, a new movie featuring the classic cartoon duo. It's in theaters and on HBO Max.
Did this new Tom and Jerry movie tickle Andrew's funny bone, or was it bad, like everyone expected it to be? Scroll down and click the Play icon to find out by listening to this hilariously violent edition of Flick Pick!
Click here to listen to additional episodes of Flick Pick.
Podcast: Play in new window | Download (Duration: 6:36 — 6.0MB) | Embed
Subscribe: Apple Podcasts | Spotify | Stitcher | Email | RSS | More