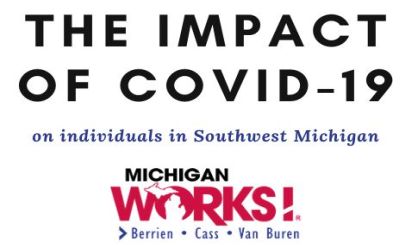 Michigan Works is conducting a COVID-19 community survey. It's asking everyone to take a minute to fill out the six question survey so it can get a better idea of how COVID is affecting southwest Michigan residents. Michigan Works Berrien, Cass, Van Buren Operations Director Quin Braylock tells WSJM News they know the pandemic has affected each household differently, but they want more specific data on the impact.
"We're really hoping to learn the true impact of COVID, and what it's done to our region's workforce," Braylock said. "We want to know if those who have lost their jobs are back to work, and if not, why. In addition, we also want to know what type of impact this has had on our families in their day to day lives."
Braylock says the information will help Michigan Works target programs to bring back the workforce, reengage individuals, remove barriers, and ultimately fill the talent gap that COVID left behind. The six-question anonymous survey focuses primarily on the employment status of those living Berrien, Cass, or Van Buren counties. It will be open through Friday, March 12, and the results will be shared publicly later. You can find the survey right here.