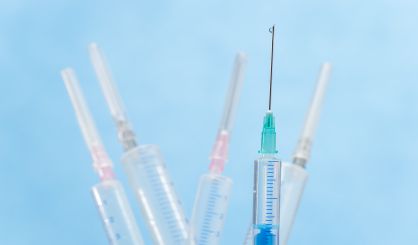 The Berrien County Health Department has postponed COVID-19 vaccinations that were scheduled for Tuesday due to delays in shipments of the vaccine. Spokesperson Gillian Conrad tells WSJM News the department got word from the Michigan Department of Health and Human Services last week's storms around the country will mean delays.
"We had a large clinic planned for February 23 to provide second doses of the Moderna vaccine to close to 1,300 people," Conrad said. "It's very unfortunate these unforeseen circumstances to postpone."
The department was working to notify those with appointments for the clinic in Benton Township they've been rescheduled. Conrad notes this is just for that one clinic.
"First dose COVID-19 vaccine appointments that are scheduled at senior centers on Wednesday and Thursday of this week are not impacted."
Everyone who had an appointment for Tuesday was to receive a second dose of the Moderna vaccine. All of those second dose appointments are being rescheduled for Monday, March 1. Conrad says no one should worry they won't be guaranteed their second dose of the vaccine due to the postponement. Those who are rescheduled for March 1 are strongly encouraged to make it to that appointment on that day.