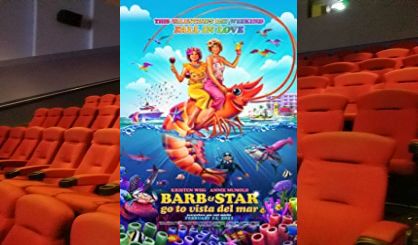 Flick Pick is a podcast about movies. In today's episode, Andrew Green reviews Barb and Star Go to Vista Del Mar, a 2021 comedy starring Kristen Wiig and Annie Mumalo.
Barb and Star, a couple of middle aged ladies from Nebraska, travel to a sunny Florida resort town and end up saving it from total tragedy.
Did this film tickle Andrew's funny bone, or did he find it missed the mark? Scroll down and click the Play icon to find out in this very zany edition of Flick Pick!
Click here to listen to additional episodes of Flick Pick.
Oh, and here's the trailer for Barb and Star:
Podcast: Play in new window | Download (Duration: 5:52 — 5.4MB) | Embed
Subscribe: Apple Podcasts | Spotify | Stitcher | Email | RSS | More