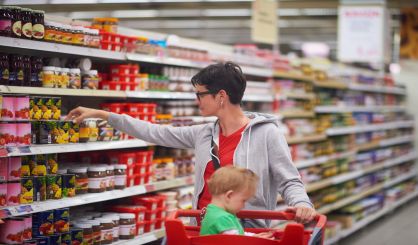 The year of COVID-19 saw people buying a lot less clothes and a lot more booze. Ibotta, an app that gives people cash back on purchases, has released its shopping data from 2019 and the first half of 2020. CEO Bryan Leach tells WSJM News categories that saw more purchases in 2020 include spirits, up by 33%, while apparel sales were down 37%.
"People aren't buying clothing to go to work, they're not buying new shoes," Leach said. "They're really conserving because of their budgets, and so we have this picture of people staying home and drinking."
Leach says sales of bakery items were up by 17%, meat was up by 16%, and sauces and seasoning were up 15%. Also up were deli products, beauty products, canned goods, and wine. People spent more on individual shopping trips.
"People are really just kind of stocking up on those things so they don't have to go out into Covidland."
Leach says hard liquors led the way in sales of booze. He notes Ibotta has had to change how it does business during the pandemic, offering more cash back deals on online purchases.