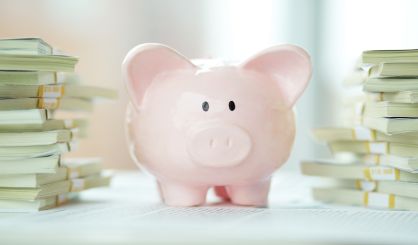 The Consumers Energy Foundation has announced another $480,000 in grants around Michigan to help with COVID-19 response. Spokesperson Brian Wheeler tells WSJM News the biggest grant is $200,000 for the Food Bank Council of Michigan. Much of the more than $5 million given by Consumers this year has gone to food programs.
"Every indication is that more and more people are needing help, and particular, they need access to food," Wheeler said. "We've heard stories through our friends with the food bank council of people who are sometimes driving an hour or more to get to food distribution sites."
Wheeler says the Consumers Energy Foundation is also giving $100,000 to the Community Economic Development Association of Michigan, and several grants ranging from $2,500 to $50,000 to organizations that help people struggling in other ways.
"This affects people in many different ways, and so things like mental health and access to counselling and assistance online has become critical for people."
Among the recipients are Community Homeworks in Kalamazoo and Trauma Recovery Associates in Kalamazoo. Wheeler says an emphasis is being put on mobile food distribution so people strapped for cash don't have to travel to get food aid.