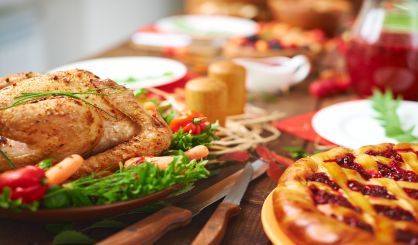 As Thanksgiving arrives, Congressman Fred Upton urges everyone to be safe. He tells WSJM News people should listen to what the experts are saying.
"We just all have to be careful," Upton said. "The numbers appear to be improving a little bit here in Michigan, but they're still way too high. So we've got to remember social distancing, we've got to make sure that we've got masks on. It's going to be quite a different Thanksgiving for all of us."
Upton says he's spending Thanksgiving at his home in St. Joseph with his wife, Amey. Experts are warning Thanksgiving could be a major super spreader event as families ignore recommendations not to have people from more than one household gathering in any one indoor place.