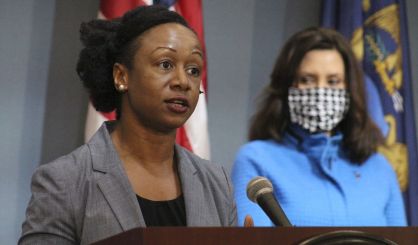 Thanksgiving is quickly approaching, but the state's chief medical executive Dr. Joneigh Khaldun is warning people to not hold big celebrations.
"It is certainly one of my favorite holidays, but this year, it simply has to be different," said Khaldun. "I'm encouraging everyone to please do the right thing, and avoid having Thanksgiving with anyone outside of your household."
Khaldun says federal officials are saying the same thing.
"The CDC has announced clear recommendations that people should not be traveling for Thanksgiving to visit friends or family."
Michigan has over 285,000 COVID-19 cases.