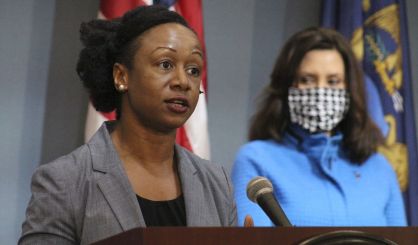 With the surge of COVID-19 cases in recent weeks, state health officials are urging caution before the holidays.
"The winter holidays simply cannot be the same this year," says state medical executive Dr. Joneigh Khaldun. "This is not the time to travel for the holidays. It will be hard, but my family has canceled all holiday gatherings. If you really must travel, you should be sure you are doing everything you can do to prevent transmission of the virus before you visit."
She says wear masks, wash your hands often, and remain six-feet apart. On Friday, the state reported 8,516 new COVID-19 cases and 118 deaths. Those bring the totals to 244,741 cases and 7,929 deaths.