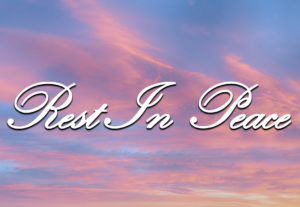 Bruce Alan Brown, 57, of Battle Creek, passed away unexpectedly, but of natural causes, on Monday, November 9, 2020 at Borgess Hospital in Kalamazoo.
Bruce was born on August 6, 1963, to Willis and Judith "Judy" (Palmer) Brown in Battle Creek.
After graduating from Pennfield High School, class of 1981, Bruce went on to attend Kellogg Community College where he earned his Associates Degree in Business. He was currently employed as a Purchasing Agent for Denso Manufacturing.
On October 16, 1982, Bruce wed the love of his life, Carolyn Chadwick in Battle Creek, Michigan.
Bruce was a man of unwavering faith. His life reflected his love for the Lord in how he treated others, but Bruce was also known to share of word of encouragement with others that God had shared with him. Many will testify of how his willingness to step out on faith helped to redirect their path. He delved into God's word daily and was truly a student of the Bible and all things concerning biblical history. For many years Bruce dedicated many hours to teach and share God and His word on Access Vision in Battle Creek and was a member and vital part of Overflow Church.
He was blessed with two children whom he was devoted to and then came grandchildren; some of his favorite times were spent surrounded by these treasures.
Bruce is survived by his wife, Carolyn of Battle Creek; parents, Willis and Judy Brown of Battle Creek; children, Sarah (Brian) Johnston of St. Joseph, Michigan and Joshua Brown of Battle Creek, Michigan; grandchildren, Noah and Levi Hadley and Emi Brown; siblings, Norman (Tracy) Burbank of Battle Creek, Steve (Jodi) Brown of Marshall, Lisa Brown of Sturgis and Joel (Heather) Brown of Mechanicsville, Virginia; Bruce will also be missed by his entire family and church family as well as countless lives only God would know.
Due to COVID-19 restrictions, a time of visitation for church family and friends will be on Saturday, November 14, 2020, from 10:00 a.m. until 11:30 a.m. at Overflow Church in Battle Creek.
Private family funeral services will follow and all are invited to witness the ceremony via the livestreamed webcast at www.BrownFuneralHomeNiles.com. All in attendance are asked to keep with State of Michigan guidelines wearing mask and to keep social distancing in mind.
Memorial contributions may be made in Bruce's memory to Overflow Church, 3515 West Michigan Avenue, Battle Creek, Michigan 49037.
Family and friends will remember and miss Bruce's steadfastness, his attentiveness for the voice of the Lord, and his willingness to follow where the Lord led him.
Condolences, photos, and memories may be left for the family at www.BrownFuneralHomeNiles.com.
Posted On: Wednesday, November 11, 2020 3:31 PM