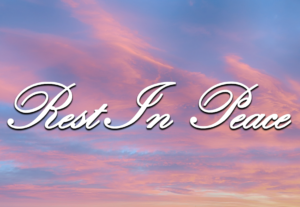 Shirley Chastain Grayam, 76, of Eau Claire, passed away at home on Wednesday, November 4, 2020 after a long illness.
Friends may visit with the family from 11-11:30 a.m. Monday, November 9, at Allred Funeral Home in Berrien Springs. A graveside service will be at 11:30 a.m. at Rose Hill Cemetery, Berrien Springs. Messages and memories may be shared online at www.allredfuneralhome.com. In lieu of flowers, donations may be made to the Grayam Family c/o Sonya Baker. No Celebration of Life at this time due to COVID-19.
Shirley was born September 5, 1944, in Houston, Texas, the daughter of Harold and Selma (Karnes) Chastain. She married Thomas Grayam on June 30, 1961, her love and lifelong partner. They started their life in Berrien Springs in what they called their love shack. They had three children: Tommy, Sonya, and Todd.
Shirley is survived by her daughter, Sonya Baker of Lawrence; and her son, Todd (Karen) Grayam of Donaldson, Indiana; three sisters: Sue Craig of Berrien Springs, Sarah (Charles) Henry of Berrien Springs, and June (Bob) Lambrecht of Watervliet; three grandchildren: Dustin (Megan) Colburn of Lawrence, Alisha Colburn of Coloma, and Zachary Baker of Lawrence; two great-grandchildren: Zariah and Silas; and many nieces, nephews, and cousins.
Shirley was preceded in death by her husband, Thomas Grayam; her parents, Harold and Selma Chastain; and her son, Tommy.
Shirley retired from Lyons Industries in Dowagiac. She loved hunting, fishing, camping and traveling. She took great pride in having a beautiful yard. She enjoyed volunteering at the Central County Senior Center in Berrien Springs and being a Park Ranger. She also enjoyed taking photos for weddings and other events.
Posted On: Monday, November 9, 2020 10:48 AM