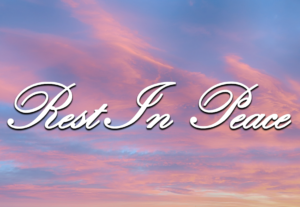 Nadine Wild was born on Mar. 28, 1930 in Rovno, Poland (Ukraine), the daughter of Phillip and Emily Pawluk. Nadine passed away on Monday, Nov. 2, 2020 at Ascension Borgess Hospital in Kalamazoo, at the age of 90.
Nadine was united in marriage to David Wild on June 26, 1954. David passed away on Jan. 12, 2014. Also preceding Nadine was a son, James Wild and her 7 brothers, 1 step sister, and her parents.
Nadine is survived by a son, Danny Wild of Sister Lakes; a daughter, Linda "Shorty" Nelson of Mora, Minn.; a granddaughter, Amy (Rob) Bills of Colorado and five great-grandchildren.
Early in Nadine's life, she was fluent in four languages. Her employment was with Modern Plastics and Paramount Die Casting, followed by being a full time homemaker. Later, she was a caregiver for her husband, David and since 2014, she has been cared for by her son, Danny.
She was very capable with problem solving; even carpentry. She was a seamstress and also a very talented cook and baker. Her hobby was knitting and she gifted others with blankets, lap robes and hundreds of pairs of slippers.
A celebration of life service to honor Nadine's memory will be held at 12:00 (noon) on Monday, Nov. 9, at the Calvin Funeral Home in Hartford, where the family will receive friends from 11 a.m. till the time of service. Nadine will be laid to rest next to her husband in Hill Cemetery in Lawrence. In lieu of flowers, those wishing to make a memorial may do so to the Humane Society of Southwest Michigan. Those not able to attend may leave memorial condolences for the family on our website at http://www.calvin-leonardfh.com.
Posted On: Monday, November 9, 2020 10:51 AM