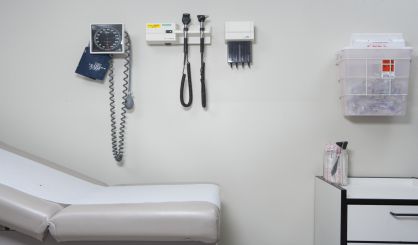 Whirlpool has made a $1 million donation to the Spectrum Health Lakeland surgery center. Spectrum Health Lakeland has released the following:
Over the last several decades, and most recently during the COVID-19 pandemic, Spectrum Health Lakeland and Whirlpool Cooperation have come together in support of community members in Southwest Michigan. In April, Whirlpool donated several shipments of critical medical supplies including tens of thousands of medical masks, gloves, thermometers, and hospital gowns to Lakeland team members serving on the front lines. The organization also recently donated $1 million to fund the Whirlpool Surgery Center, located within the new Lakeland Medical Center Pavilion.
The surgery center features 12 state-of-the-art operating rooms including four general surgery rooms, two da Vinci® robotic surgery rooms, two orthopedic rooms, two neurosurgery rooms, one cardiac room and one trauma surgery room. Operating rooms in the new space increased from 450-600 square feet to 650-1,000 square feet and feature laminar air flow ventilation system which is proven to decrease the risk of surgical site infections. The space also includes four heart catheter labs for electrophysiology and interventional radiology procedures.
"Our ability to safely respond to the COVID-19 pandemic and offer quality, top decile surgical care is thanks in large part to the generosity of our friends at Whirlpool Corporation," said Loren B. Hamel, MD, president, Spectrum Health Lakeland. "We are incredibly grateful for their continued partnership over the years as we work together to enhance health and save lives here in Southwest Michigan."
"We are proud of the long-standing relationship between Spectrum Health Lakeland and Whirlpool Corporation and are pleased to offer our assistance for the new Pavilion and procurement of critical medical supplies during COVID-19," said Marc Bitzer, Chairman and CEO, Whirlpool Corporation. "More importantly, the shared commitment to the community by both of our organizations and our employees makes Southwest Michigan a special place to live."
To date, over 500 community members, Lakeland team members, and area organizations have donated nearly $6.9 million in support of the Pavilion. Phase 1 of the project opened to the public in March with Phase 2 which includes 80,000 square feet of renovated space currently underway. For continued updates on the project, including architectural animations, visit spectrumhealthlakeland.org/pavilion