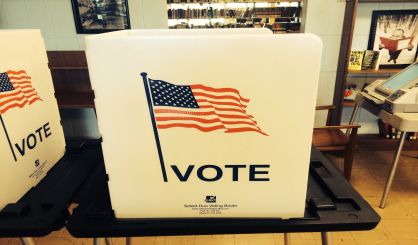 We're waiting for final election results here in Berrien County, but most are reported.
In addition to the presidential election, Berrien County voters were deciding on Michigan House races in the 78th and 79th Districts. The 79th had Democratic challenger Chokwe Pitchford seeking to unseat Republican Pauline Wendzel. Wendzel's campaign claimed victory late Tuesday as she had a commanding lead.
In the 78th, it was Democratic challenger Dan VandenHeede looking to unseat Republican state Representative Brad Paquette, and Paquette had an even bigger lead heading into the morning.
Looking at more local races in Berrien County, there was a contested county clerk race between Clerk Sharon Tyler and Democratic Challenger Gwen Swanigan, and Tyler had a comfortable lead going into the AM.
Some Berrien County Commissioners faced challenges. They are the 1st District's Dave Vollrath being challenged by Kevin Holmes, and Vollrath appears to be cruising to victory. The 9th District's Ezra Scott was being challenged by Rich Eichholz, and Scott had a strong lead. The 12th District's Michael Majerek was being challenged by Michael Poorman, and also there, the incumbent was leading. There was also one open county seat up for grabs with the race between Bruce Gorenflo and Rayonte Bell in the 5th District, and that race is currently a tie.
Several city, township, and school board races were also decided Tuesday. Go to ElectionReporting.com and select Berrien County to check on your own.