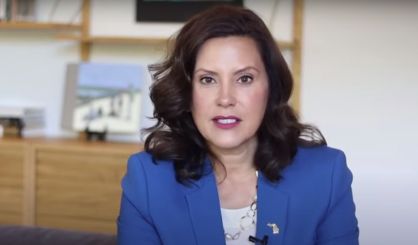 Governor Gretchen Whitmer has signed legislation allowing local governments to continue holding their meetings virtually. This replaces a previous executive order she had issued to allow the remote meetings. The governor's office has released the following:
Today, Governor Whitmer signed Senate Bill 1108 which codifies her previous Executive Order that allows public bodies to conduct public meetings remotely during the COVID-19 pandemic.  
"By allowing for remote meetings, public bodies and residents can continue practicing safe social distancing while also ensuring meetings remain open, accessible and transparent to the public," said Governor Whitmer. "Since the first positive case of COVID-19, I have been committed to protecting our seniors, small businesses, and first responders from the worst public health crisis in over a century. I am grateful that the Legislature has taken another step towards protecting Michiganders against the spread of COVID-19 by codifying my executive orders. As always, I remain ready to work alongside the Legislature to pass laws that help us defeat this virus together." 
Senate Bill 1108 takes immediate effect and was sponsored by Senator Lana Theis, R-Brighton.