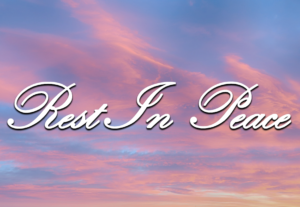 Kittie A. Collett, 75, of Dowagiac, passed away Monday, October 12, 2020, at Borgess Hospital in Kalamazoo. Arrangements have been entrusted to Clark Chapel and Cremation Services.
A Celebration of Life service will be held on Monday, October 19, 2020, at 3:00PM at Calvary Bible Church, 27032 Marcellus Hwy, Dowagiac with Pastor Stacey Wilder officiating. Friends may visit with the family on Monday from 2:00PM until the time of service at the church. Memorial contributions in Kitties name may be made to the family, in care of Kristina Henslee. Those wishing to leave the family a message of condolence may do so at www.clarkch.com
Kittie was born March 28, 1945, to Ernest and Doris (Starrett) Carpenter in Dowagiac. She married her husband, Bruce Collett in 19___. Kittie enjoyed visiting the casino, playing bingo, and playing cards. She loved watching football and was an avid 49ers fan. Most of all she loved her family, especially her grandchildren.
Kittie is survived by her husband, Bruce Collett; children, Deena Henslee, Kristina Henslee, Preston Collett, Jeff Collett, Stacy Collett and Cory Collett; siblings, Gloria Ridemour, Lucky Carpenter, Mark Carpenter, Skippy Carpenter and Ginger Kiggins; and many nieces and nephews. She was preceded in death by her parents; daughter, Tina Collett; and sister, Mary Rupel.
Posted On: Thursday, October 15, 2020 3:24 PM