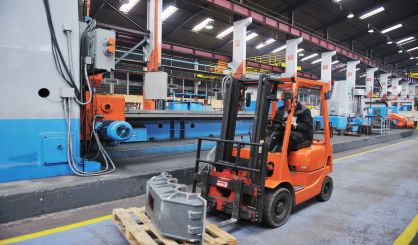 This is Manufacturing Month in Michigan, a chance for the Manufacturing Growth Alliance to celebrate the state's manufacturers and hold events for them to talk about the future of the industry and its current challenges. Manufacturing Growth Alliance Director Jennifer Deamud tells WSJM News 2020 has been rough with forced shutdowns due to the pandemic. The first problem created there was with cash flow.
"Cash flow issues, but they're starting to work through that, and then the other major challenge right now is finding talent," Deamud said. "Many of our small manufacturers are turning down orders because they just don't have the talent to deliver on those orders."
Deamud says the talent shortage has been exacerbated by the pandemic.
"Individuals are needing to stay home for a variety of reasons right now. We did have a shortage in manufacturing prior to COVID, but now it's even more."
Deamud says a virtual discussion will be held on Tuesday for manufacturers learn about automation. "Automation and Industry 4.0" will feature guest speakers from Industrial Fabrication in Bridgman and Eagle Technologies in Shoreham. That event will be followed by another on October 20 where manufacturers can talk with Senate Majority Leader Mike Shirkey.