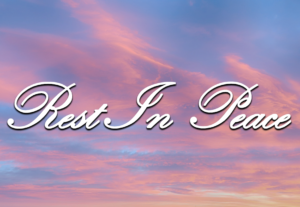 Ricky Darryl Barnes was born February 24, 1961, in Benton Harbor, MI, to the late Wallace and Ruthie (Fryer) Barnes. Ricky accepted Christ under the late Reverend Elbert Brown at St. Paul Missionary Baptist Church. He found his love for baseball playing at Union Baseball Field and became a great left-hand pitcher playing for Benton Harbor Tigers.  Ricky graduated from Benton Harbor High School in 1979 and proceeded to attend Mississippi Valley State on a full baseball scholarship where he received his Bachelor of Science in Industrial Technology. Also, while attending Mississippi Valley State, in 1982, he became a proud member of Omega Psi Phi Fraternity Incorporated, Beta Theta Chapter (The Notorious Nine). Upon completion of college, Ricky became a licensed contractor and founded R. Barnes Construction. R. Barnes Construction built and renovated homes/businesses locally, and throughout the state of Michigan. Also, Ricky worked for Fulton County in the state of Georgia under the Road Construction department. Ricky enjoyed life, family members, and many friends. He was always there to brighten the lives of others with a smile on his face and a joke on his lips.
Ricky departed his life on October 4, 2020 and is preceded in death by his parents Wallace & Ruthie Barnes, and sister Brenda Lee.
Ricky's legacy for education and family will be carried on by his daughters, Starickea Robinson of Atlanta, GA, and Starlea Robinson of Benton Harbor, MI; and a loving friend Starla Robinson. Also, four sisters: Debra (McKinley) Rogers of Royse City, TX, Wanda Brown of Fort Worth, TX, Felicia (John) Burke of Lansing, MI, and Larina Barnes of Fort Worth, TX; two brothers: Wallace Barnes (Patti) of Dallas, TX, and Julius Barnes of Atlanta, GA; a brother-in-law Kerry V. Lee, Sr. and God-Mother Mary N. Hampton of Benton Harbor, MI.  Ricky leaves a host of uncles, aunts, nephews, nieces, and cousins whom he loved dearly.
Visitation:
Saturday October 10th 9:30 am to 10:30 am at Second Baptist Church, 600 Donald Adkins Dr. Benton Harbor.
Funeral Service to follow the visitation
The family is being helped by Robbins Brothers Funeral Home in Benton Harbor
Posted On: Wednesday, October 7, 2020 5:52 PM