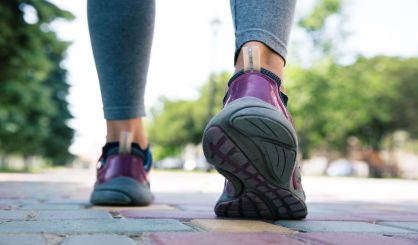 Cancer is the leading cause of death in firemen. That's why Macomb Township firefighter Joe Warne is walking 140 miles beginning this Thursday from Macomb Township to the Grand Rapids area to raise money for firefighters fighting cancer and their families. This will be the second year for the Walk for the Red 140 fundraiser.
"We never planned on walking again after that because it was extremely painful," says Warne. "But, after we hand-delivered all the checks to the firefighters last year and got to meet them, about two weeks after we handed out the checks, we found out my retired captain, just retired for three weeks, came down with cancer."
Warne says the captain almost died, but will be walking with them to start the walk on Thursday. He says they hope to raise $50,000. You can donate on the Neighbors United Facebook page.