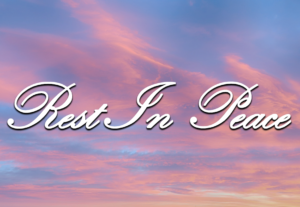 Roy Dempsey Dickerson, 82, of South Haven, passed away Wednesday, September 16, 2020 at the Hanson Hospice Center in Stevensville. He was born June 15, 1938 to Roy and Virgie (Jordan) Dickerson in Senath, Missouri. Roy worked at Bohn Aluminum for 35 years before his retirement. While still working at Bohn he opened his own tool and die business called Quality 4.  Roy owned and operated this business for 13 years before selling. He enjoyed being outdoors hunting, fishing, and working around the house. He was a member of the First Assembly of God.
He is preceded in death along with his parents by brothers – James and Russell Dickerson, two sisters and former spouse – Brenda Dickerson.
Roy is survived by his sons – Brad (April) Dickerson, Rick Dickerson and Keith (Wendi) Dickerson all of Sugar Grove, Illinois; siblings – Edna Mae Ledford of Florida, Sue Williams of Stevensville and Preston Dickerson of Dyersburg, Tennessee. Eight grandchildren and three great grandchildren also survive.
Graveside services will be held Monday, September 21, 2020 at 11:00 AM at the Lake View Cemetery in South Haven. 
Arrangements have been entrusted to Filbrandt Family Funeral Home, South Haven.
Posted On: Thursday, September 17, 2020 1:57 PM