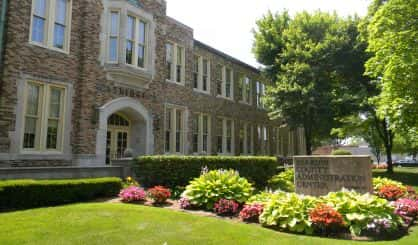 Berrien County's foreclosed properties auction is set for September 26, but some county commissioners have concerns about how it's being handled. Due to COVID-19, Berrien County Treasurer Shelly Weich has announced the auction will be online only, through a vendor called Tax-Sale.info. Taking part will require a $1,000 deposit, something Commissioner Mamie Yarbrough questioned at a Thursday meeting. She said she's heard complaints from Benton Harbor residents.
"Our community is coming to me, [saying] that this is a way to keep them out, keep us out," Yarbrough said. "They said over 80% or about 80% of the properties are in the city of Benton Harbor, and right away, we have this way to keep us out of [the auction]."
Yarbrough said not everyone believes in credit cards or can get them, something needed for the auction. She also said residents are questioning why the second auction, featuring properties not sold on September 26, will be on November 3, or Election Day. Weich said these are all the rules of the auction website.
"I truly held out as long as I could to not have to go this route. Unfortunately, I had to."
Yarbrough said the county should advocate for alternate policies, while Commissioner Don Meeks suggested the county look for another auction vendor.