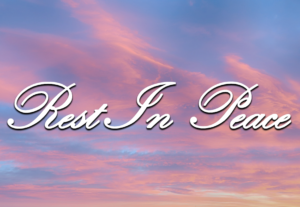 JoAnn Habenicht, 80, of Buchanan, died August 20, 2020 at Memorial Hospital in South Bend.
A memorial service will be held at 10 a.m. Sunday, September 20, at the Village Seventh-day Adventist Church in Berrien Springs (where she was a member), with Pastor Ron Kelly officiating. Donations may be made to the Luke Norris Leukemia Fund, c/o David Habenicht, 15510 Rosario Beach Road, Anacortes, WA 98221. Memories and messages may be left online at www.allredfuneralhome.com.
JoAnn was born October 16, 1939 in Galion, Ohio, the daughter of Ivory and Marguarite (Klady) Schoonard. She married C. William Habenicht at the LaSierra College Church (California) on June 30, 1960. She graduated with a Bachelor's degree in nursing from Loma Linda University. Her nursing career helped make it possible for her three children to graduate from Andrews University. In addition to her nursing career, she was a mission appointee to Puerto Rico for nine years, and she volunteered in children's ministries by teaching Sabbath Schools and working in Pathfinders. She loved her family and stayed involved in their lives.
She is survived by her husband, Bill; son, David; daughters, Karen Sherwood and Kandy Habenicht; seven grandchildren: Maria Paz, Laura and Kelly Sherwood, Matthew, Nathan, and Ashlyn Habenicht, and Luke Norris; sister, Darlene Harris; and three brothers: Larry, Ron, and Ted Schoonard.
Posted On: Wednesday, September 16, 2020 3:28 PM