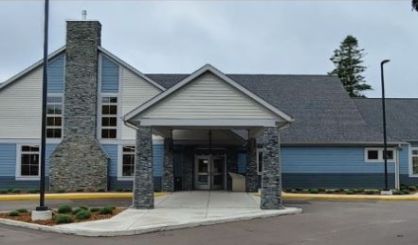 Hartford Public Library staff are settling into their new home. After about a year of construction, the brand new Arthur and Bonna Vanderlyn Community Center and Hartford Public Library on Church Street is now open to the public. Library Director Stephanie Daniels tells WSJM News this is a big step up from the old location on Franklin.
"We have a tutoring room for students, we have a huge children's department sponsored by the Pokagon Fund, we have a wonderful teen area where they can plug in their devices, we have a dry erase table that they can study at, we have a separate computer lab that is just marvelous, and we have our maker' space with a 3D printer," Daniels said.
Daniels says the overall $2 million project was made possible by a $1.3 million donation from Bonna Vanderlyn, a $400,000 grant, and fundraising.
"It was our hope that we would be able to have this fine facility here for the community."
Daniels says they're just about finished moving in. They had operated out of the old building since 1925. A dedication for the new facility is planned for October 18.