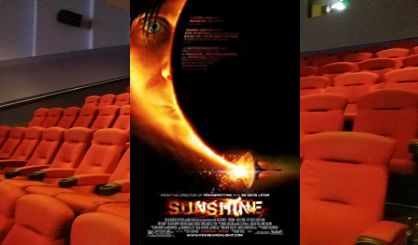 Flick Pick is a podcast about movies. In today's episode, Andrew Green reviews Sunshine, a 2007 film about a group of futuristic Earth residents who travel to the Sun to stop it from burning out.
Andrew will attempt to shine a little light on this largely forgotten science fiction film. Did it leave him feeling burned out, or is he walking on sunshine? Could I come up with more terrible sun jokes?
You bet I could!
However, I'll spare you and instead present this week's edition of Flick Pick. Scroll down and click the Play icon to listen!
Or click here to listen to additional episodes of Flick Pick.
Podcast: Play in new window | Download (Duration: 6:19 — 5.8MB) | Embed
Subscribe: Apple Podcasts | Spotify | Stitcher | Email | RSS | More