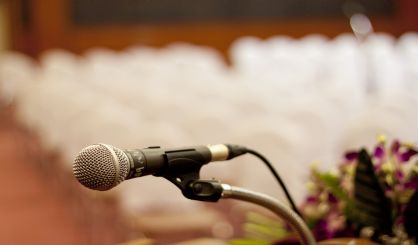 A downtown St. Joseph business owner will be allowed to hold four outdoor musical performances in August following action this past week by the St. Joseph City Commission. Tom Jennings with the Sand Bar Grille asked that a local rule limiting outdoor amplified music to no later than 10 p.m. be waived so he can hold four outdoor shows to raise money for charity. He told city commissioners it would also help musicians who are hurting.
"I'm paying the musicians and the groups," Jennings said. "So this is not going to be a money making thing for me. It's just a community fundraiser, period. I'm paying the bands, and I'm also going to give the door to the group."
Jennings asked that the amplified music to be played at the patio of the Sandbar Grille be allowed until 11 p.m. on four nights. Commissioner Jeff Richards didn't like the idea.
"My main concern is we've had complaints about the noise levels, and I can appreciate that because when we have events down at the Whirlpool Fountain field, especially in the spring time, that noise goes for a long way."
Other commissioners balked due to COVID-19 concerns. In the end, Commissioner Lynn Todman added language to the resolution to allow the shows while stipulating that Jennings must be responsive to the feedback of residents. He was given approval on a three to two vote. The no votes came from Commissioner Jeff Richards and Mayor Pro Tem Laura Goos.