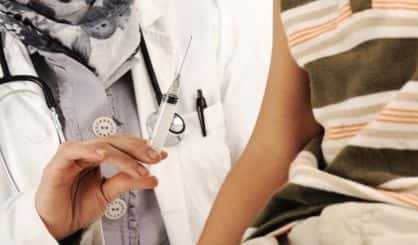 Some policy analysts believe new childhood vaccination data in Michigan show cause for concern. According to a new report, statewide vaccination rates over the past decade were at their lowest in 2009, with only four Michigan counties with rates higher than 75%. Noah Urban with Data Driven Detroit explains the rates gradually rose to a high in 2017 before falling in 2018.
"The immunization rate decreased again from 2018 to 2019. And we're assuming that, due to the current pandemic, vaccinations have dropped again for nearly all children, as parents have been taking kids in to pediatrician visits less frequently."
2020 data isn't available yet statewide, but the CDC says national vaccination rates have fallen in the pandemic, creating a higher risk of spread for other diseases. The report, released by Data Driven Detroit and the Michigan League for Public Policy's "Kids Count" project, also found vaccination rates have plateaued or dipped in recent years in several Michigan counties.