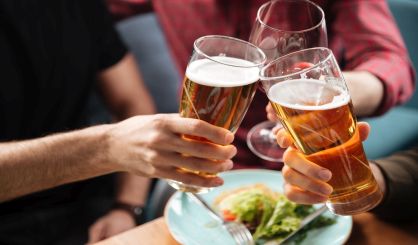 Governor Gretchen Whitmer has signed legislation from state Representative Pauline Wendzel to increase the limit faced by breweries that self-distribute their beer. Right now, breweries are limited to 1,000 barrels per year when they self-distribute. Wendzel's bill increases that to 2,000. Wendzel tells WSJM News it's a good time to make things easier on those small businesses.
"As we all know, a lot of our small businesses are suffering, especially our restaurants and wineries and breweries that were closed for a long time," Wendzel said. "This is just one thing that can help them bring in business, helps them get their name out. Before they sign on with a large distributor, they can distribute to local stores themselves."
Wendzel noted other states have much higher limits on breweries that self-distribute. Governor Gretchen Whitmer signed the legislation on Wednesday.