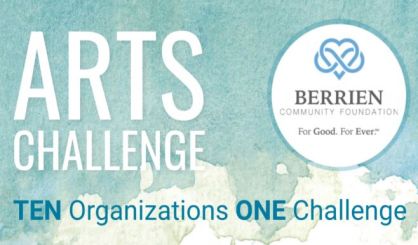 A $75,000 matching grant has been announced by the Berrien Community Foundation for ten arts groups in the area. BCF President Lisa Cripps-Downey tells WSJM News arts organizations have struggled a great deal during the pandemic, and they need all the help they can get.
"It's been a really difficult time for arts organizations because they are so based on crowds, in audiences," Cripps-Downey said. "We gather together for the arts, and they've had to shut down their operations and absolutely don't know when they'll be able to start up again."
Cripps-Downey says the $75,000 matching grant comes from an anonymous donor. If the ten groups raise $75,000, they get another $75,000. The groups include the Krasl Art Center, the Southwest Michigan Symphony Orchestra, the Twin City Players, and Water Street Glassworks.
"They have come together and are working together to ask their donors to help support the arts in general because when we get out of this, we all want to have concerts and art exhibits and theater and music."
You can make a donation at the Berrien Community Foundation's website. Cripps-Downey says the ten groups have also pulled together for an online auction, and you can bid on a variety of things to help out. You can find the auction and donation page right here.
Participating in the challenge are:
The Acorn
ARS Gallery, Arts and Culture Center
The Citadel Dance and Music Center
Children's Music Workshop
The GhostLight Theatre
Krasl Art Center
Performing Arts Workshops
Southwest Michigan Symphony Orchestra
Twin City Players
Water Street Glassworks.