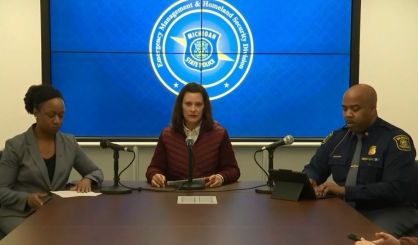 Michigan's response to the coronavirus pandemic seems to be going well as the numbers are staying relatively steady, but could we see a second spike like we have in other parts of our country? Governor Gretchen Whitmer says it's possible, but it's also crucial that health officials can trace the source of the disease.
"If we have 100 cases that are all attributable to one place and we can trace everyone and isolate them, then we can keep it contained," Whitmer said. "So the Numbers matter, but context is really important, too."
Whitmer says when it comes to gym closures, she's maintaining her position to keep them shut down for the time being. She had been hoping to reopen gyms, casinos, and theaters this week. Now, she says it's possible they could reopen sometime in July.