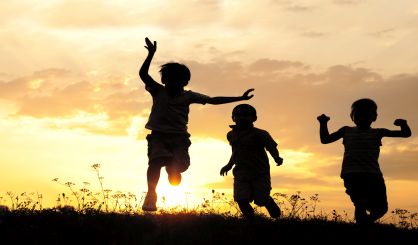 The Annie E. Casey Foundation is out with its national 2020 Kids Count Data Book, which ranks the states on how well they provide for the well being of children. Michigan League for Public Policy Kids Count Project Director Kelsey Perdue tells WSJM News where Michigan placed.
"Michigan comes out as ranking 32nd nationally in children's well-being, according to the national data book," Perdue said. "This is the same overall ranking as last year, and so really, Michigan stands out as being in the middle of the pack."
Perdue says Kids Count rates the well-being of children in the categories of economics, education, healthcare, and family and community. Michigan ranked 22nd in the area of health, but 40th in education.
"Specifically looking at the number of young children ages three and four who are not in school, and proficiency in fourth grade ready, eighth grade math, and the number of high school students who are not graduating on time."
Perdue says the Kids Count Data Book was compiled using information from 2010 through 2018 so COVID-19 has not yet shown up in its findings. As the Michigan League for Public Policy pushes state leaders to improve the well-being of the state's children, it's also now urging the federal coronavirus relief money be aimed at helping children and families. You can find the full Kids County Data Book right here.